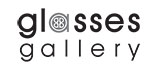 4 FREE Offers for Prescription Lenses for When You (Finally) Find the Perfect Frames
There's a lot that goes into finding your perfect frames.
You want to score a pair that highlights your face's best features, shows off your personality, and compliments your style — all within your budget.
But even after you finally connect with your spectacle soulmate at Glasses Gallery, that's only half the equation.
You still have to choose and pay for the prescription lenses that go inside those killer frames.
Lucky for you, we're giving out four free offers for prescription lenses that will make snatching up those eyeglasses and sunglasses a no-brainer.
Check Out Our Current FREE Offers in Prescription Lenses When You Purchase a Frame Online at Glasses Gallery
All of our eyeglasses and sunglasses come standard with free polycarbonate lenses for single-vision prescriptions.
But we're also giving our awesome customers:
1. Free Prescription Lenses for Sunglasses
You should always have a pair of prescription sunglasses handy, even if you prefer wearing contacts.
First, our prescription lenses block UVA and UVB to protect your eyes from the sun's damaging rays.
They'll also shield the delicate skin in your eye area from sun damage so you notice fewer lines and wrinkles in crow's feet territory.
You also won't have to worry about wearing your contacts for prolonged periods of time under the sun, out on the water, or where your eyes will be susceptible to dirt and debris.
Sitting on the sidelines with eye fatigue or contact lens discomfort won't be options when you have a pair of comfortable prescription shades on your team.
What better reason to score a new pair of sunglasses than free prescription lenses?
PS: This offer is good for free prescription 1.5 and 1.6-index lenses, which are thin and super thin lens options.
2. Free Prescription Color Lenses for Sportsglasses
You may think the different colored lenses we carry for our sportsglasses are purely for aesthetics.
But each colored lens provides more in the way of function than style (although they still look cool).
Every color has a role to play in enhancing your vision. While certain tints enhance depth perception, others reduce eye fatigue or help you see better on cloudy days.
Our colored lenses block over 90% of UV rays and eliminate blinding glare while you're out performing.
We offer our sun lenses in Single Vision and Definition Progressive prescriptions in five colors:
Blue
Blue color lenses improve color perception and strengthen the way you see contours.
They're perfect for outdoor activities (fishing/water sports, hiking, golf, etc.) and foggy, hazy, or snowy conditions too.
Brown
Brown color lenses enhance depth perception while you're driving or playing sports like tennis, volleyball, or sport shooting.
Green
Green color lenses dim glare while brightening shadows for an even, clear range of vision. They make excellent general purpose lenses for all outdoor activities and weather conditions.
Unlike regular sunglasses, green lenses work during sunny, partly cloudy, cloudy, and foggy/hazy days so they're just as active as you are.
Grey
Grey colored lenses are dark enough to provide overall protection from bright sunlight yet light enough to provide true color perception.
They're especially helpful for reducing glare — especially glare from water — so they make an A+ addition to activities like sailing and fishing.
Pink
Pink lenses enhance visual depth while simultaneously comforting your eyes to reduce strain and fatigue. Since they provide such keen road visibility, they often make ideal lenses for driving or cycling sportsglasses.
Since they aren't as dark as other colored lens options, pink lenses are more suited for slightly overcast, snowy, or cloudy days (or behind a windshield).
Choose the tint that fits your active life best. Make sure it works with the activities, environments, and weather or lighting conditions you need the most help with.
Then you'll have free prescription color 1.5, 1.6, and 1.67-index lenses for your new sportsglasses on us!
3. Free Prescription Transition Lenses
Transitions lenses are the ultimate in UV protection and glare elimination.
These dual-purpose lenses are clear when you're indoors and use photochromic technology to darken when you step outside in the sun.
Transitions lenses seamlessly adapt to your lighting conditions to brighten or darken to just the right tint based on the amount of UV rays you're trying to dodge.
As Transitions have evolved, they've become more sensitive and responsive so they darken deeply and lighten quickly without compromising vision clarity indoors or out.
Transitions lenses are available in Single Vision, Bifocals, and progressive lenses. They also work well with most frames so have fun roaming around for adventurous options.
If you've never tried Transitions lenses, take advantage of our current offer for free Transitions when you buy a new frame from Glasses Gallery today.
And if you've tried Transitions in the past, you probably already know what a sweet deal free Transitions lenses actually is.
4. Free Lenses for Select Frame Purchases Over $100
Choose from free polarized lenses, Transitions, progressive, bi-focal, or single vision lenses when you purchase frames from these select brands at Glasses Gallery:
This offer is good for each frame you purchase so that means you'll have free matching lenses for every qualified frame over $100!
Check our Eligible Lenses table to find out if the lenses you need are part of this promotion. We can configure lenses for up to 1.67 index for even greater flexibility. See the terms and conditions of this promotion here.
These Offers Won't Last Forever
You don't have to slog from one big retail chain to the next or pop in every designer eyewear boutique you come across to find a collection of the latest eyeglasses and sunglasses.
Just head over to Glasses Gallery and check out our expertly curated selection of styles you're really looking for.
We have eyeglasses, sunglasses, and sportsglasses for men, women, and even children.
Consider these four offers for free prescription lenses like the cherry on top of the sundae that is finding your perfect frames online.