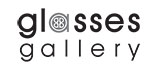 5 Reasons to Start Buying Your Glasses Online Now
You never forget your first pair of glasses.
Whether you loved or despised them, the adjustment to wearing glasses was a small price to pay for having near-perfect vision.
You can think of ordering prescription glasses and sunglasses online sort of in the same way.
Though there's an adjustment to trying on frames virtually and choosing the right one on your own, the benefits and advantages of online ordering outweigh buying from your local optometrist's office or the mall.
Stick with us today as we cover the 5 best reasons to make your next glasses purchase online.
1. You Literally Can't Beat the Convenience of Online Ordering
What's easier:
Driving to the eyeglasses store, browsing half-empty racks of frames, waiting for the ones you choose to arrive in your prescription, driving back to the store to pick them up when they're ready, and driving back for adjustments?
— or —
Browsing a full collection of amazing glasses right from your phone, ordering the exact ones you want, and receiving them at your doorstep about a week later?
Clearly the winner is option two.
The process of customizing a pair of glasses is basically the same from start to finish, whether you choose to buy from a brick-and-mortar or online store, so why not have your glasses delivered in the same amount of time?
Plus, online stores are open 24 hours a day, 7 days a week — and even on holidays when you're browsing for new sunnies on your day off.
You don't have to rearrange your schedule to fit in your optician's window when you shop for glasses online.
Talk about easy.
2. Research, Compare, and Find the Frame You Really Want (sans sales pressure)
You have questions about your potential frames and want answers without bugging the optician or salespeople. Especially if you have to ask if each frame you like can handle your prescription.
We've all been there.
However, browsing glasses online will give you all the specific details you want to know to help you decide your perfect frame in a matter of seconds.
Best of all: the lack of pressure to buy.
Since no one's standing over your shoulder hoping you'll pick the highest-priced frames, you'll always feel ready to buy on your time.
Online product listings don't work on sales commissions, after all.
So you're free to research what you want, compare the competition, and choose the frames you're sure you're going to love.
Online retailers carry the same high-quality frames, lenses, and treatment options that brick-and-mortar glasses retailers use (if not better) so say sayonara to your FOMO.
And you can try on every single frame virtually without anyone watching or quietly judging your choices.
Speaking of choices…
3. There's SO Much More Selection Online
Ever feel like there are too many choices at your optician's office and yet none of them are right for you?
When opticians are the sole buyers for their office, and big retail chains only stock frames from certain vendors, your options for glasses that define your style can be limited.
Fashion-forward eyeglasses buyers (and sunglasses connoisseurs) looking for different or edgy styles may never find what they're looking for, despite visiting countless stores in their area hoping to get lucky.
So instead of settling for frames you're not crazy about, shop online and browse thousands of choices right from your favorite lounge chair.
You'll find prescription eyeglasses, sunglasses, and sports glasses in every style, material, shape, and size — all ready for you to virtually try on (even if the product isn't actually in stock).
Know that kid-in-a-candy-store feeling?
Get ready for it.
4. The Best Deals are Online
Websites to buy glasses online have much lower overhead and expenses than brick-and-mortar stores selling eyeglasses and sunglasses.
There's no rent to pay, business insurance, or electricity bills, for example, with an online store.
Websites like Glasses Gallery don't have to mark up frames and lenses to cover the expense of doing business. Our expenses are low so our savings get passed on to our customers.
According to Andrea Cannon for WiseBread, "You'll often spend up to 10 times more for the same pair of glasses by purchasing them at your local optician's office."
Ever visit an eyeglass boutique that doesn't price their frames?
You'll never experience sticker shock buying glasses online because the price of your glasses won't be hidden from you.
It's easy to find a frame you love within your budget and not feel weird about saying no to pricier options like you would in person.
5. You Can Actually See the Glasses You're Trying On
Most people browse for new glasses straight out of their optometrist's office.
While your eyes may be dilated and watery, your vision may be blurry and the fluorescent lights may start messing with your eyes — all of which make trying on new specs pretty difficult.
And if you need a prescription to see, it's kind of hard to judge how potential glasses might look on your face when you can't see anything without your prescription.
On the other hand, when you buy your glasses online, you'll be able to view all your choices with crystal clear vision (and under much better lighting conditions).
All this makes for a better, more confident buying experience.
Ready to Make Your First Online Purchase?
You have a lot of choices when it comes to buying your first pair of glasses online.
How do you find the right online glasses retailer for you?
Easy.
Look for stores with fashion-first prescription glasses, on-trend sunglasses and sports glasses, and cool eyewear for your kids in stock regularly.
Make sure you can virtually try on the frames you like as you browse. And find an exchange and return policy you can live with in case you're not 100% happy with your choice.
Choosing your glasses is a major decision.
You'll be wearing your glasses all day — right in the middle of your face — so there's no hiding from a bad pair.
Thanks to the internet, you no longer have to compromise your style in the name of better vision. There's a world of possibilities right at your online doorstep.