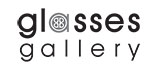 5 Things to Look for Before Buying Glasses from an Online Store
You're fully aware of all the reasons to start buying your glasses online.
But now that there are so many online stores to buy glasses, sunglasses, and sports glasses for you and your family members, you're probably wondering which site deserves your hard-earned money.
To help you out, today we're going to talk about 5 things to look for before you make an online purchase for eyewear today:
1. Real Designers and Brand Names
Certain online eyewear stores only carry their house brand eyeglasses and sunglasses.
While name brands aren't everything, there's a certain trust and reliability customers expect from a well-known and established brand like Ray-Ban and Oakley.
When you don't know the quality that brand stands behind, you don't have a solid idea of what you're really buying. You have no clue if the frame materials are high-quality or subpar plastic, or if the lenses are truly impact-resistant.
These details matter when you're talking about the safety of your lenses and those in your kid's frames. That's why quality is one of the biggest things to look for when buying lenses for kids glasses.
Know what those cheap prices aren't including.
2. Lesser-Known Luxury Brands
Like we said, there's nothing wrong with choosing eyewear brands that aren't mainstream.
In fact, we dig creative makers of eyeglasses and sunglasses from around the world — as long as they use the best materials to craft their spectacles.
Take the Italian craftsmanship of Pugnale & Nyleve, for example.
Their bold designs grab attention, but you probably won't find their frames for sale at many online discount eyewear stores.
That's because they care about every detail that goes into their eyeglasses and sunglasses — and they're not using the cheapest materials.
Look for online eyewear retailers that value all sorts of high-quality brands over low-cost alternatives.
3. How do the Prices Compare?
Designer eyeglasses and sunglasses will always be more affordable online than at traditional brick-and-mortar retail shops and your optician's office.
That's because online stores don't have to pay for expenses like rent, employee benefits, and electricity.
This means you'll usually find better deals for brands you know and love online.
But before you make a purchase, check out these ways to save money when buying glasses online to snag additional discounts and savings too.
4. Multiple Lens Options and Coatings
Choose a generic house brand frame with a discount eyewear site and you're likely to get a discount lens package as well.
Cheaper lenses have a tendency to smudge faster, get dirtier quickly, and scratch easily.
You want a variety of durable lenses specialized for all the activities you perform — from hardcore computer work to snowboarding and racing.
In addition to our awesome daily clear lenses, we also carry a wide assortment of lens options and prescription lenses at Glasses Gallery, such as:
You also want to check for lens coatings to optimize your lenses to their fullest potential.
At Glasses Gallery, buy any frames and lenses and you can add:
Anti-Reflective (AR) Coating to reduce reflection and let more light pass through your glasses. You'll eliminate the glare cast by other non-AR-coated lenses in your selfies and even make your lenses appear thinner.
Bonus: AR coating means your eyes don't have to battle the tiring effects of reflections so it will also reduce eye strain.
A Scratch-Resistant Coating protects against everyday damage like dropping your glasses or knocking other things into them. This extra durability is ideal for kids glasses.
Anti-Blue Light Coating, also known as Digital Block Coating, shields your glasses from the harmful effects of blue light.
Blue light, which is part of the visible light spectrum, is given off by the sun, but is most commonly absorbed by our bodies via artificial light sources.
Everything from computer screens to TVs and devices with LEDs gives off blue light.
And since it penetrates deeper into our eyes than other colors of light on the spectrum, blue light has the potential to cause more damage — especially in young eyes.
Prolonged exposure to blue light has been connected with:
The development of eye-related conditions such as cataracts and macular degeneration
Damage to your retinas leading to vision loss
Eye fatigue
Blurred vision
Headaches
Insomnia and sleep disruptions
You won't notice any of these coatings on your lenses, but they'll be working behind the scenes to protect your eyes and ensure optimal vision.
You can read all about the manufacturing process we use for our lenses here at Glasses Gallery — and you should be able to do that for any retailer you're considering purchasing from.
5. Quick Shipping and Processing (and Low or NO Shipping Fees!)
One of the biggest advantages to buying glasses online instead of at the mall or from your optician is the convenience.
You don't have to drive back and forth to these locations to place your order for your glasses and lenses and then pick them up.
When you buy glasses online, you simply find the pair you like on your own time, upload your prescription (if you have one), and excitedly wait for your frames to arrive at your door.
Always check that your online eyewear purveyor has fast, convenient, secure shipping options before you click the purchase button.
Here's how the processing timeframe at Glasses Gallery typically works by order type:
Frames Only … 2 business days
Frames with Single Vision lenses … 3–5 business days
Frames with Other lenses … 5–7 business days
Sports frames with Single Vision lenses … 5–7 business days
Find a store that partners with top carriers from around the world and your glasses should arrive in perfect condition.
Glasses Gallery offers free shipping to the USA and Canada.
You should receive your delivery from us within 7–14 business days.
See Why People Love Glasses Gallery Today
Looking for a convenient, reliable place to buy name brand, luxury designer eyewear online?
Look no further than Glasses Gallery, your online eyewear boutique for men, women, and children.
We specialize in prescription and non-prescription lenses, eyeglasses, sunglasses, and sports glasses. Check us out and see how we compare with the five things you should always have when buying glasses online.