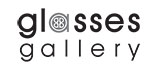 Check Out the 10 Best Ways to Save Money When Buying Glasses Online
You're a smart cookie.
You know that buying your eyeglasses and sunglasses online is so much more convenient than shopping at a brick-and-mortar store.
Plus, you know you'll have access to thousands of options online that you'd never have the time to see in person.
Shopping online for glasses, sunglasses, and sports glasses is also the best way to compare your options to make sure you're getting the best deal.
You've done your homework this far.
Now use our tips for the 10 best ways to save money when it comes to buying glasses online to help you find your favorite pair at a discount:
1. Create a Wishlist and Stick to It
To curb impulse shopping and keep your online order streamlined, create a wishlist of exactly what you're looking for before you start browsing.
Be as detailed as possible and you'll automatically weed out what doesn't meet your standards.
For example, are you looking for casual, everyday glasses or a pair of frames that grab attention? Do you need polarized sunglasses or glasses perfect for driving?
Find the frames that fit your checklist and don't be tempted to add other items to your shopping cart that aren't on your list — even if they're on sale.
Bonus points here if you can budget for the frames on your wishlist pre-shopping adventure.
2. Set a Realistic Budget
To avoid overspending, determine a budget and don't spend more than that amount online. Think of it like only carrying enough cash with you to the store.
Luckily, it's cheaper to buy glasses and sunglasses online than at the mall or your optician's office — and you can price shop from your couch in your pj's while eating a pb&j.
3. Comparison Shop Your Options
One of the key benefits to shopping online for your glasses is the wide variety of retailers offering the same frames at competitive prices.
Never purchase the first frames you fall in love with at the first site you browse without price shopping the competition.
If you're not into glasses everyone seems to have, you'll be able to compare price points between well-known designers and unique, boutique eyewear at Glasses Gallery in one convenient location.
Depending on your budget, a little smart comparing may earn you an extra pair of frames with the money you save in discounts.
4. Decide Between a Basic and an Occasional Pair of Frames
A pair of frames you can wear all the time costs less in the long run than one you get very little use out of. #Math.
For instance, if you spend $500 on eyeglasses you wear every other day (or 183 days), they'd cost $2.73 per day. Spend that same amount on a pair you hardly wear (say 50 days) and they'd cost $10 per wear.
Think longevity — not trendy — if budget is your main concern when shopping online for glasses.
5. Save When You're Bored, Purchase When You're Ready
You're more likely to fill your shopping cart with goodies when you're bored, which may go over your budget.
So shop or browse when you're in a retail-therapy mood, but stop yourself from making the transaction until you've had time to think.
6. Sleep On It if You Can't Make a Decision
When your budget doesn't allow for all the sunglasses or glasses you want to ship to your house, you'll need to cut some of your faves from your wishlist.
Use your gut feelings to get rid of the glasses you won't wear as often (see tip #4) and refer to your wishlist (#1) to weed out the rest.
Give yourself time to sleep on your decision and you'll know which frames you can't stop thinking about.
And if a pair of expensive frames keeps you up at night, you'll probably feel better about choosing a more affordable option in the morning. Rent's sort of important, right?
Always be 100% confident about your purchases and you'll never experience buyer's remorse. That may take the help of someone you trust.
7. Ask for the Help of a Stylish (and Honest!) Friend
Grab your bestie and browse for glasses online together the Millennial way.
They'll help you assess your face shape from an objective perspective to help you find frames that flatter and highlight your best features.
They could also save you from making an expensive blunder with the wrong frames for your face shape.
Friends who know your personality may even suggest frames outside your comfort zone, which may be cheaper than the pair you were considering.
Shopping online is a no-hassle, zero pressure to buy scenario — unlike shopping at a brick-and-mortar store or optician's office. Your friend won't pressure you to buy a pair of frames you don't love either.
8. Check for Sales and Current Promotions
Besides the sales categories and current promotions, there are other ways to score discounts for glasses online.
Certain sites will give you a discount for signing up for their newsletter, following them on social media, or creating an account.
Look for these before totaling your order.
9. Shop Out of Season for Major Deals
Most of the sales bins in retail stores are packed with merchandise that didn't sell during the season it was intended for.
This is when you find parkas lingering on the racks in the spring and bikinis transitioning alongside the start of fall scarves.
Online stores work the same way.
Even though polarized sunglasses block glare from snow, shopping for sunglasses near the beginning of winter usually nets you the biggest savings.
Those frames are considered "last season", but as long as they're not super trendy, you can make them work for seasons to come (and no one will know the discount you got them for — unless you humble brag).
10. Resist the Siren Call of the Sales Category
Yeah, we just said the Sales category is a goldmine for discounts, just don't get carried away here.
Just because something's on sale doesn't mean it meets your wishlist or budget criteria — or that you need it.
Shop for Glasses, Sunglasses, and Sports Glasses Online at Glasses Gallery Today
Make Glasses Gallery your one-stop destination for affordable designer eyeglasses, sunglasses, and sports glasses for men, women, and children.
Lock in extra savings by checking our Promotions often. Just hurry because our current specials and deals cause frames to disappear fast.