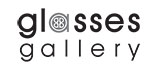 Color the sunglass lenses your way!
Summer has arrived early at Glasses Gallery with our latest hot deal! Purchase your favorite sunglasses with us, and customize the color for your prescription lenses for free!
Whether you are considering designer brands, boutique frames, or even a pair of out-of-this-world glasses, one thing you can be sure of is the price on the color lens. FREE. Because we don't conform to the norm, we can bring you this incredible deal to you.
Now you may be thinking, "don't many frames come with different frame AND lens color?" And you would be right, but these frames and lens colors are usually not customizable. This means you may love the silver aviators, but they only come in gray lenses that you loathe.
Here's where we are different. Choose any frame color that strikes your fancy, and then personalize your sun lenses with your favorite color! Those silver aviators that come in gray lenses, now you can have them come in your favorite green lenses, or maybe brown. It's whatever you feel like today.
Shop now to make your own unique pair of sunglasses. They aren't just everyday sunglasses; they are your everyday sunglasses. Remember, getting the color with prescription sun lenses are for free!
Make every day unique with your own perfect pair.