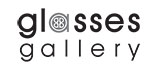 For Only the Bold: Pugnale & Nyleve Deliver High End Eyewear for Men
What do you think of when you hear the words Italian luxury?
Does the crisp, luxe tailoring of a well-made designer suit spring to mind? Or do you envision the precision of a high-end sports car, with every small detail paid the utmost attention?
Italian luxury is equal parts style, innovation, and design.
That's what newcomers to the luxury eyeglasses and sunglasses market Pugnale & Nyleve believe.
Today we're going to take a look inside the newly established Pugnale & Nyleve brand to discover what makes their cutting-edge frames so unique and different in the eyewear world.
Meet the Genius Behind the Brand: Pugnale & Nyleve
Born from the explosive combination of Emanuele Pugnale's creative energy and Evelyn Susan Schmidt's background in architecture, Pugnale & Nyleve design frames that command attention.
Their eyeglasses and sunglasses are not for the meek who want to fade into the background.
If you favor clean, well-designed frames that speak on behalf of your personality, Pugnale & Nyleve have you covered.
From classic shapes to modern finishes, Pugnale & Nyleve creations live outside the box of standard eyewear.
They're expertly structured and cleverly designed to give every man a bold, fresh look the minute he puts those frames on.
This dedication to being at the forefront of fashion doesn't stop at the design phase either.
Pugnale & Nyleve take impeccable Italian craftsmanship to the next level.
Luxury and Innovation Without Compromise
Pugnale & Nyleve research and design their creations from their home base in Fagagna, Italy. That's located in the northern Italian province of Udine, just outside of Venice, in case you're wondering.
This setting provides the perfect backdrop for the Pugnale & Nyleve process.
Italian-made goods are known for being luxurious, expertly crafted, and of only the highest quality materials.
Pugnale & Nyleve eyeglasses and sunglasses are all that and more.
Combine their old world appeal for the artisanal process with the technology of our modern world and you'll get frames that are truly one-of-a-kind.
You know that feeling you get when you upgrade to a new smartphone or laptop?
Pugnale & Nyleve live for the latest in innovative design processes to pass on that feeling with their frames.
They use special production methods, like Direct Metal Laser Sintering (DMLS), to transform their computer-generated designs to the real world.
Their frames also utilize advanced materials like Titanium Ti64, a lightweight substance commonly used in the biomedical world.
Pugnale & Nyleve shape these high-quality materials into interesting, super wearable frames.
All this incomparable dedication and workmanship comes from the old world. Using technology to set your style apart is a thoroughly modern progression.
Merge the two and you have the best of both worlds in Pugnale & Nyleve.
Pugnale & Nyleve Eyeglasses and Sunglasses for Every Man
Pugnale & Nyleve know men are as different as the options they have for eyewear.
That's why they create a range of styles geared for minimalists, those hoping to make a statement, and every other man in between.
One thing remains the same across the board: masculine refinement and on-trend fashion.
In the same way you'll be able to tell a Pugnale & Nyleve frame from other designer eyewear, people will come to know your style through your glasses.
So make a killer first impression every time with these options:
For Bold Innovators Who Thrive on Taking Risks
Your fashion sense is to be admired and you're no stranger to compliments.
Some may call your style eccentric, others finely-polished, and you might even earn dashing if you're with the right crowd.
From their exclusive hexagonal frames to their retro-chic throwbacks, these Pugnale & Nyleve glasses are sure to get you noticed for all the right reasons: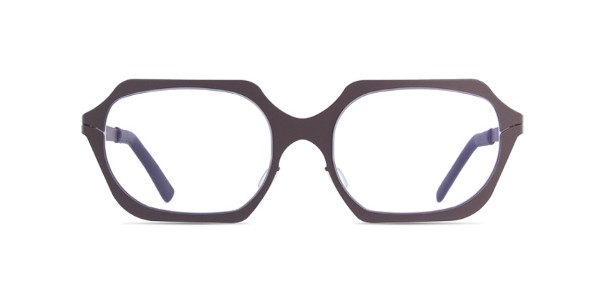 Pugnale & Nyleve Frames for Effortless, Casual Cool
Men who ooze casual confidence don't need their glasses to do anything more than compliment their style.
From wearing jeans and a tee shirt to sneakers with your designer suits, you create trends more than follow them.
You know what you like and you don't have to try hard.
These Pugnale & Nyleve frames will jive with your low-key edge without being short on class and sophistication: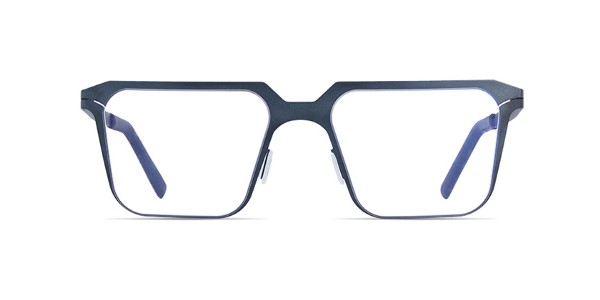 Elevate Geek Chic with these Pugnale & Nyleve Frames
Sure, geek chic is still in, but that's no reason to be a square when it comes to your ho-hum frames.
Release your inner nerd and tell the world you're a smarty pants with frames that mix classic lines with subtle elegance.
Look for glasses with streamlined design and minimalist layouts to highlight your charm, intellect, and wit for all the world to see.
With your features well-outlined, you'll be able to catch the attention of everyone you pass by (even if you work in the lonely IT server room).
These Pugnale & Nyleve frames will win you all the likes IRL and online when you post your handsome selfies: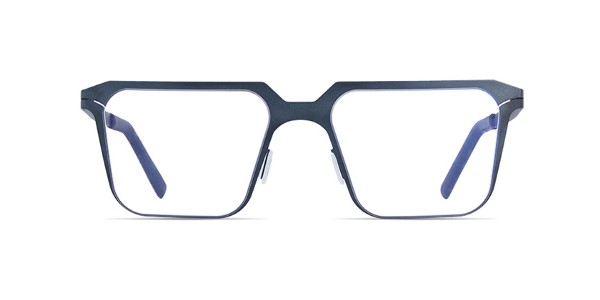 For All-Around Allstars
No one would ever call you boring.
But you do have a tendency to favor a certain round frame that gives you a specific all-around coolness.
What can you say?
You love genuine, tailor-made sophistication and classic design.
Pugnale & Nyleve make this round shape look fresh and new with these grade A spectacles: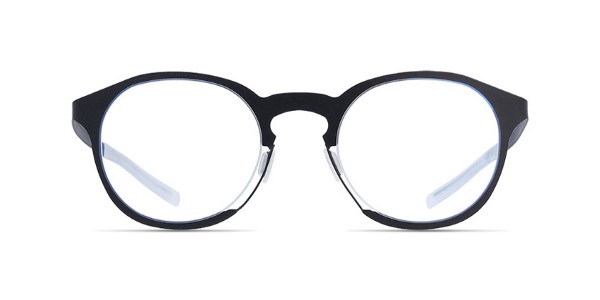 And just think: these are only a handful of the awesome frames we carry here at Glasses Gallery.
Find the Perfect Pair of Pugnale & Nyleve Glasses Today
Though you may not currently own a pair of Pugnale & Nyleve frames, you'll find plenty of their interesting designs here at Glasses Gallery — and we bet you won't be without a pair for too long.
Pugnale & Nyleve glasses and sunglasses aren't like other luxury eyewear frames.
Their focus on architecture and technology, combined with their meticulous attention to detail and impeccable craftsmanship, means they deliver high-quality glasses that rival most pieces of art.
And for men who like to stand out from the crowd, these hi-tech frames put luxury and innovation without compromise well within your reach.
Find a pair of Pugnale & Nyleve eyeglasses or sunglasses today at Glasses Gallery and experience the difference for yourself!