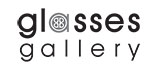 Frames 3D Try On: Augmented Reality with Eyewear eCommerce
As more people look to buy different items online, from clothing to electronics and food, the eyewear industry needs a way of allowing people to try glasses, without having to reach a physical store.
The development of Augmented reality and 3D scanning, is allowing us to reach the point, where offering the option of frames 3D try on to be a reality.
The use of virtual try-on, in the eCommerce industry, is a great use of technology to reduce carbon footprint in a way that might not be very obvious.
How exactly it works?
In order for you to be able to enjoy the home virtual try-on of glasses, the frames need to be scanned and augmented the image for a real-life look and real-time use.
To create such digital content, a 3D scanner is used to capture all the angles of the frame in the physical world. 
The real-world image is then uploaded and processed to be later combined with augmented reality software.
AR experience is still fast-growing, with more technology such as LIDAR radars helping add data for setting the surrounding distance from each object. Mostly used in mobile gaming for AR headsets and virtual reality headsets, the technology is still growing and being used in more than just the gaming industry.
Though augmented reality experiences right now are not very immersive, the advancement in technology is making way faster into day to day electronics, such as tablets and smartphones.
Some truly great times we live with more of this technology as part of our everyday life.
Glasses Gallery 3D Try-on
Glasses Gallery is proud to be one of the leading platforms in offering real-life use of 3D try on for prescription eyewear.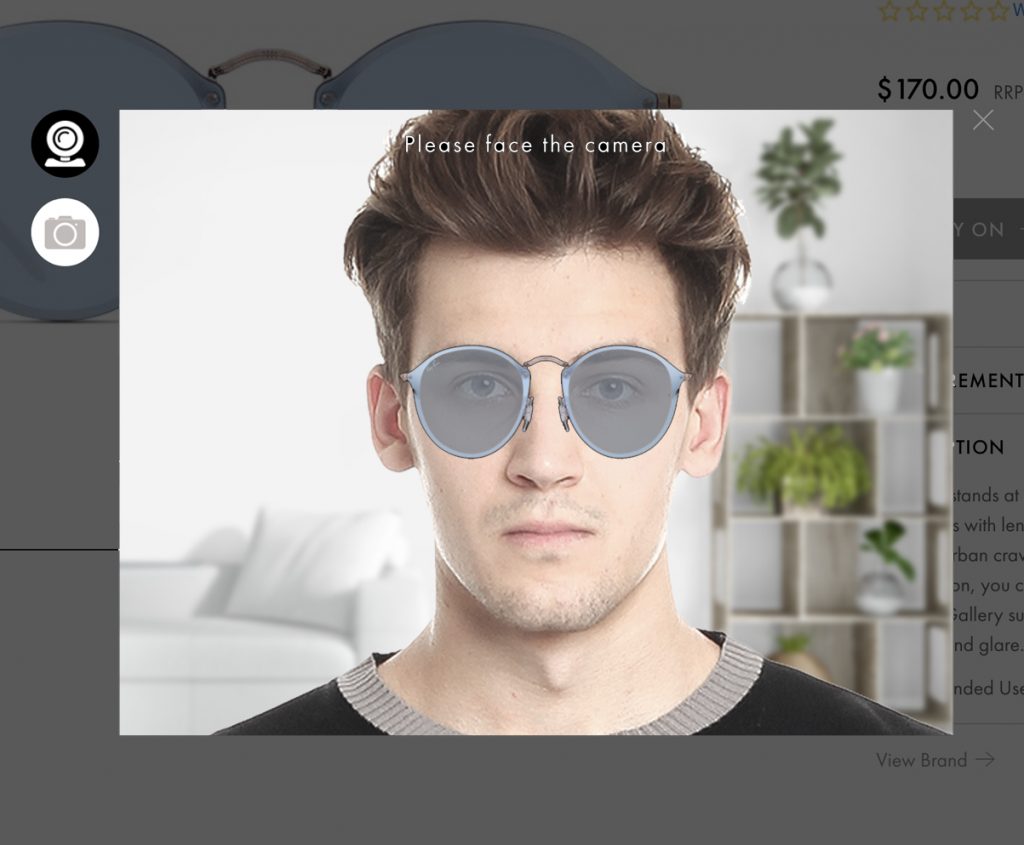 The computer-generated images for our Virtual Try-on, offer a real-time,  live camera image of how the glasses would look on you when wearing them. though must consider that due to technological differences from phone to phone or computer/tablet to computer/tablet, the image is not always real life-size too.
Though we do our best to offer the best software to adapt the image and track your movement as if wearing the real glasses when seeing yourself on the camera, the camera in your device, might not be able to offer the additional data of size and distance of each person's face /head.
Augmented reality AR is rapidly advancing, and soon the hardware in our day to day electronics is too. 
Though other AR apps exist, most don't take into consideration the movement of the person and face shape when overlaying the glasses over the image.
What is the advantage of AR Technologies?
Though many are offering services to try glasses at home, one important aspect must be taken into consideration, seriously. CARBON FOOTPRINT.
Companies like Warby Parker and others offer a free at-home trial of glasses. But consider that the glasses need to reach you and then be sent back to them after you have chosen a pair you like. That considering you have liked one of the glasses or that they were in the right size.
 The use of virtual objects image for Virtual Try-On helps to see how your glasses would look like, without contributing to the pollution caused by shipping back and forth.
A wonderful way of helping reduce carbon footprint through your day to day life and that includes the search of glasses, that normally would imply going from store to store or sending back and forth frames from other online retailers.
But let's see what benefits we have by using the 3D Try On from Glasses Gallery:  
Pros:
an extensive selection of glasses of over 1000 different models
real-time try-on experience of the glasses
cross-platform compatibility (iOS, Android, Windows, etc.)
no device restriction (as long as it has a decent camera)
180 capability of movement
real-time image tracking and view of glasses
Cons:
Limitation of experience due to device technological advancement.
Some budget frames not covered by the option of try-on
The purchase of glasses during a pandemic such as COVID-19 one, is tough, especially online, due to the lack of options to try the glasses. Not how we used to when walking into a shop.
Thanks to the Glasses Gallery Try-on option, you can now enjoy shopping online, worry-free.
You can try and see how the glasses look on you, before buying them plus, we offer many more advantages, such as free lenses, discounts such as 25% off and free coatings, such as Blue Light blocking coating, called Digital Blocking.
As we are experiencing some hard times, we also offer free prescription lenses for all healthcare and first responders.
Have a look through thousands of frames available on our website. If you are not sure what would be suitable for you even after using the Try-on option, you can always reach our customer service agents through the personal shopper service and we will recommend the frames most suitable for your face shape.
More questions, we are here to help. Please contact us at cso@glassesgallery.com and we will be happy to reply with the best possible answer within 24 hours.