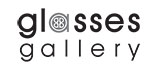 From Big Screen to Your Face: 7 Iconic Glasses Everyone Should Own at Least Once
There are few accessories quite as memorable as the perfect pair of glasses.
They can define your look, create a lasting impression, command attention, and ooze just the right amount of cool confidence.
If you're looking to try something new, take inspiration from one (or a few) of these iconic types of eyeglasses and sunglasses.
Everyone should own a pair of these frames or take a selfie in them at least once in their lives:
1. Nerdy / Geek Chic Glasses
From geeks to hipsters, it's so in to be nerdy these days that anyone not part of the smart crowd may feel like they're on the outside now.
Release your inner nerd with a classic pair of geek chic glasses that will always be in style.
Nerdy glasses are usually defined by their rectangular or square shape and their thick, dark, plastic frames.
A pair of geek chic glasses will give your look edge, confidence, and may actually help you appear smarter. Throw them on when you're hitting the library or the grocery store and still look cute.
Try Geek Chic Glasses if you're looking to balance your softer features with bold, angular frames. Almost any face shape can pull off this look.
2. Round Glasses: For Deep Thinkers
Unlike Nerdy/Geek Chic glasses, full-rim and semi-rimless round glasses say you're clever and empathetic without saying you're smarter than everyone else.
Round glasses have curved frames that are equally wide as they are tall. At Glasses Gallery, you'll find a large selection of round glasses in different frame widths, materials, and colors to choose from.
Everyone from inspirational leaders like Gandhi to musicians John Lennon and Ozzy Osbourne and equal-rights wizard crusader Harry Potter stands by round glasses.
Try Round Glasses if you have a square, oblong, or heart-shaped face. They'll soften angular faces, but will emphasize rounder ones.
3. Cat Eyes for the Ultimate in Femininity
There may not be a more feminine shape for glasses than the classic cat eye.
Named after the resemblance of an actual cat's eye, the upwards-sweeping outer edges of cat eye glasses mimic the flirty nature of batting eyelashes and sultry, feminine energy.
Cat eye glasses give your look a vintage appeal.
But to keep your style from bordering on costume or retro, try to find frames that have a modern twist on this classic shape.
Try Cat Eyes if you have a triangular, diamond, or square face. Check out these two stunners:
4. Sunglasses with Mirrored or Colored Lenses
Mirror sun lenses, polarized mirror sun lenses, and colored lens options transform your typical frames to party glasses — that also protect your eyes from harmful UV damage.
Like Kate Hudson's character Penny Lane in Almost Famous, find a sweet pair of mirrored sunglasses for your next music festival.
Try Sunglasses with Mirrored or Colored Lenses with most frame and prescription options. You won't be going to parties, you'll be the party in these:
5. Large, Dark, Sunglasses: Hello, Glamour and Sophistication
Mysterious, alluring, and sophisticated — these words describe classic ladies like Audrey Hepburn in Breakfast at Tiffany's to the always effortless chic of former First Lady Jackie Kennedy.
Hide behind a pair of dark sunnies at brunch and no one will know how late you were up dancing.
Let's not forget Karl Lagerfeld's never seen without his oversized black shades either, dudes.
Try Dark, Oversized Sunglasses if you have an oval- or diamond-shaped face especially, but they work well on most face shapes too.
6. Aviator Sunglasses
Most people can't look at aviator sunglasses without seeing Tom Cruise in Top Gun.
There's logic behind this pop culture connection: Aviators were originally developed by Bausch & Lomb in 1936 as "pilot's glasses" to protect their eyes while flying.
These frames are usually made of very thin or light metal and large lenses, since the goal of aviators is to cover your entire eye area and block out as much light as possible from any angle.
The anti-glare nature of aviator frames means they "ban" rays from their eyes. That's why they became known as Ray-Bans.
So of course Maverick, the F-14 fighter pilot, has to wear dark, often reflective or mirrored aviator sunglasses to complete his look.
The good news: Both men and women (and even children!) can pull off aviators without enlisting.
Try Aviator Glasses if your face is heart-, oblong-, or square-shaped or if you're looking to break some rules.
7. Ray-Bans (i.e., the classic Wayfarer)
Though Ray-Bans made aviator frames popular, they're also responsible for another trend: the timeless Wayfarer.
This frame shape, characterized by a distinct, broad upper rim of plastic that flares out to a point or wing, has been around since the 1950s.
You could call it the masculine opposite of the cat eye frame, but Wayfarers are pretty unisex these days.
Originally intended as sunglasses, many find the strong look of the classic Wayfarer perfectly suitable for the boardroom and use them as their go-to everyday glasses.
Everyone's had a pair, from President John F. Kennedy to Rihanna, Bob Dylan, and these other 50 celebrities in their Wayfarers.
Try Ray-Ban Wayfarer Glasses if you know what style is. These glasses and sunglasses look amazing on every face as long as the sizing is right:
Find these Iconic Glasses Updated for the Modern Buyer Online at Glasses Gallery Today
How many of these famous frames have you owned or currently rock?
If you haven't ventured outside your comfort zone, start by choosing one of these classic shapes for your next pair of glasses or sunglasses.
Think about how you'd like to look in your next selfie to narrow down your options.
Then, filter our expertly-curated selection of designer eyewear for men, women, and kids by frame shape to find your perfect pair at Glasses Gallery today.
Our frames build upon the classics with modern aesthetics for the real world. Make your statement now.