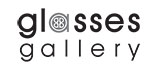 How to Help Your Child Pick Out Their Glasses Online
Whether it's their first time or another pair, shopping for glasses with your kids can be a challenge.
If they're already being told they have to wear glasses, your child may not be very receptive to your helpful suggestions about which ones to choose.
And if your child feels like you're forcing a pair on them, good luck getting them to actually wear their glasses as their eye doctor prescribed.
So what's the secret to a tantrum-free shopping experience?
First, Ditch the Large Retail Chains and Start Shopping Online for Your Eyewear
Stop waiting around for crummy service at these national stores, skip the tiny selection at your optometrist's office, and take advantage of the many reasons to start buying your glasses online.
Shopping for glasses online is the most convenient way to find cool glasses your child will actually want to wear.
The most important step you can take to make the glasses buying experience go as smooth as creamy peanut butter is empowering your child with the decision.
Let Your Child Take the Lead
Your child isn't going to be excited to wear their glasses if they don't totally love them.
If they're already being told that they need to wear glasses, they will feel empowered and in control if they're at least the major decision-maker when it comes to which frames they have to wear.
So either sit with your child or let him or her browse the selection of kids glasses online at Glasses Gallery on their own.
They'll be able to get a feel for the types, shapes, and colors of frames available and figure out which ones speak to them.
Have your child create a top 5 or top 3 shortlist of choices which you'll review for final purchasing approval.
Talk About the Best Shape and Size for Your Child's Face
Determine the shape of your child's face and you'll have a better idea of which frames will bring out their adorable features best.
Generally, the more angular your child's face, the softer or rounder his or her glasses should be and vice versa; children with round faces do well with frames that have hard, structured lines.
When your child knows how to narrow down their choices, they'll have fewer options to choose from, making the process much easier and faster.
Try to aim on the small side when it comes to size as oversized glasses tend to make kids appear bug-eyed.
Check out this post we wrote about buying glasses online without trying them on first for more help picking out frames according to your child's face shape, skin tone, and more.
Discuss their Frame Material Preferences
Plastic frames come in so many colors and designs, plus they're ultra lightweight so your child can wear their glasses comfortably all day.
But plastic frames aren't as easy to adjust as titanium frames and they may slip off your child's nose if they don't fit well (more on this next).
Always look for glasses with spring hinges, which allow the temples of the glasses to bend outwards, away from the lenses, without breaking apart.
Since kids have a tendency to be a little less careful with their glasses (and fall asleep in them), these spring hinges will give you extra protection from devastating damage.
Measure for the Right Fit
Pay careful attention to how your child's chosen glasses will fit on the bridge of their small, developing nose.
It's harder for your child to keep their glasses in place if you don't guarantee the right fit.
If their glasses are too tight, they'll pinch your child's nose area and make them less likely to want to put them on (especially wearing them for long periods of time).
When glasses are this tight they usually don't sit close enough to your child's eyes either, which means their corrective lenses won't work as they should.
On the other hand, if the fit on the bridge is too wide, there will be a gap between the bridge of your child's nose and the bridge of the frame, causing the weight of the lenses to slide their glasses down their nose.
You'll find the exact measurements of every frame we sell online at Glasses Gallery so you'll know the frame's lens height and width, frame width, bridge width, and temple length before you make a purchase.
Use this intel to compare the measurements of your child's face (or their previous well-fitting glasses) and you should have a pretty good idea of how their new frames will fit on his or her face.
Feel free to check our glasses sizing guide for additional help.
Encourage them to Experiment and Have Fun with Style
When children see all the different colors, shapes, and styles available, they'll view wearing glasses in a different light.
From choosing frames in their favorite color to unique designs not seen around the playground, this is your child's chance to assert their individuality and start to own their unique look.
Though your child won't want "boring" frames, try to gently guide them away from frames you can see them becoming bored of within a few months.
But don't cross these choices off the list straightaway.
You can always choose a more "practical" pair for everyday wear and keep the "fun" pair as a backup or for special occasions.
Outfit their Frames with the Safest Lenses
There are so many things to consider when choosing the right lens for your child's glasses, but the number one concern should always be safety.
Polycarbonate lenses are not only lighter than traditional lenses, they're also much safer for children thanks to their higher impact-resistance.
But lenses made of Trivex are even better.
Trivex, a lightweight, durable material that was developed for the U.S. military, actually exceeds the impact-resistance required of lenses to deliver the ultimate in safety.
Trivex lenses also block harmful UV rays to protect your child's developing vision from damage.
To step up the safety game even more, consider adding an Anti-Reflective coating to your child's lenses to let more light in their eyes and improve their vision. An Anti-Blue light coating will eliminate harmful blue light as well.
Find the Perfect Kids Glasses Today
Whether your child needs to wear glasses only sometimes for computer work, distance, or reading or they need them on all hours they're not sleeping or showering, they're never going to wear them if they don't love them.
Help your child find the frames that will help him or her feel more comfortable about wearing glasses and give them confidence to stand out when all they want to do is fit in.
Our wide selection of kids eyeglasses, sunglasses, and sports glasses online at Glasses Gallery means your child will be able to browse and choose the frames that speak to his or her unique personality and style.
And you'll be happy they're actually wearing safe, durable glasses like they're supposed to.
What's the hardest part about shopping for glasses with your child or children? Share your frustration with us and we'll see if we can make the process better!