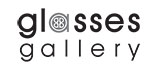 Jimmy Choo arrives with a BANG
Jimmy Choo spells glamorous with a capital G. Every piece of their fashion and accessory is not just commodity that you wear, but an investment into fashion that raises your stock. You already know about their iconic pumps and handbags, but did you know that their eyewear collections are equally as magnificent?
Best of all, the new collection is now available at Glasses Gallery, with a 30% discount! You too can be classy without breaking the bank. Just check out these gorgeous glasses for the ladies.
Enjoy a touch of vintage and fashion in your everyday life. The square design in faded light grey and pink is refined with sophisticated finish, not to mention its lightweight structure.
Jimmy Choo has created an energetic and exciting look for those who are looking for it. The crystal pink front with light golden hinges makes you stand out from the crowd.
This frame is bang on trend for the summer season. Its loud oversized square shape is perfect as a prescription sunnies.
Don't let this rare discount opportunity slip! Once these glasses are gone, they are gone! Remember to make them work for your eyes. Turn your eyeglasses into Transitions, and polarize the shades to maximize protection against the sun!