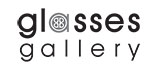 Blue Light Glasses for Kids
The importance of health is beyond obvious to absolutely everyone and it is no wonder a parent wants only the best for their children.
It is not easy and it requires years of our lives to care for our children. The care that we must provide, is not mechanical care, but emotional, intelligent and constant.
We start to nurture the children since before they are even born. For is a natural and vital process to ensure they have a healthy and successful life.
Blue Light Glasses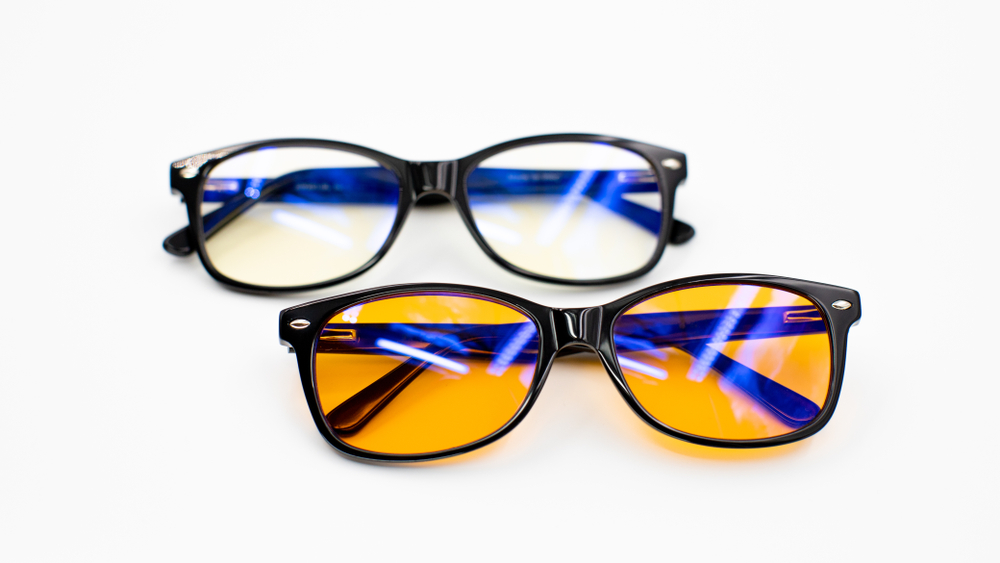 The use of Blue Light Glasses is of high importance. Especially in a world that uses technology more than we have ever expected. We look to integrate technology in our life even more with the seamless integration of smart technology.
The Blue light blocking glasses are used to protect a child's eyes and adults during the extensive, almost constant use of electronic devices. All those that use screens, emanating various variations of the blue light.
The constant exposure to the harmful blue light from today's digital devices can cause severe eye strain. It can harm the developing eyes perhaps more than those of an adult.
With the increased use of electronic devices, whether for video gaming or the use of digital screens for watching videos, blue light exposure is getting higher and higher daily.
What does the increasing exposure to the harmful blue light does to a person? Besides the eye strain, it can affect the circadian rhythm, affecting sleep quality.
The use of blue light eyeglasses
Opticians and Eye doctors recommend the use of computer glasses, the glasses with blue light protection for better eye care.
The blue light blocking glasses work by blocking the harmful spectrum from the emanated lights of electronics.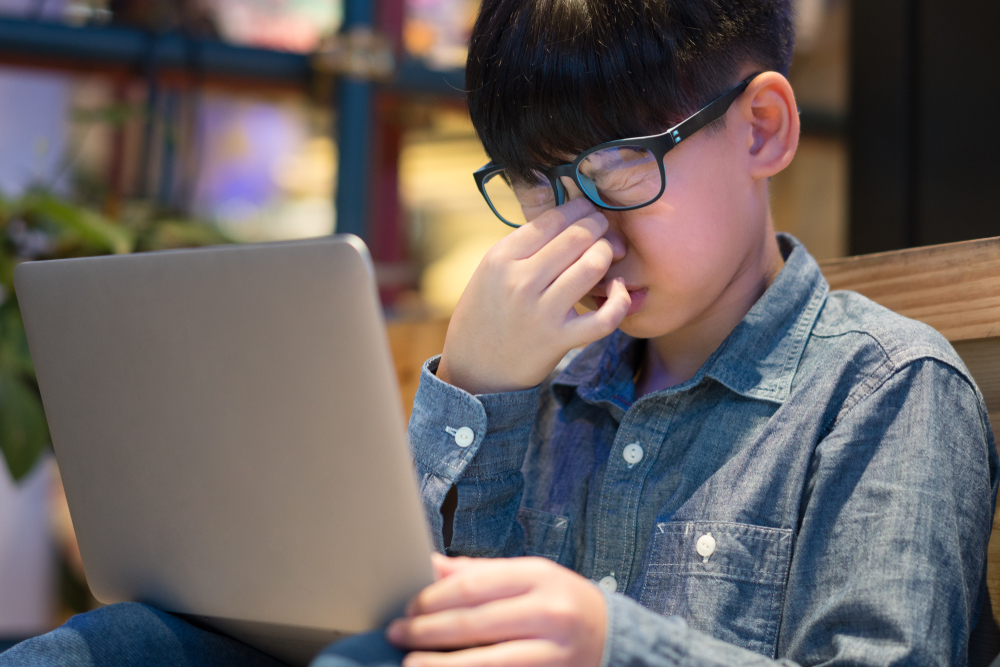 Such a coating for the lenses is greatly efficient and helps eliminate the damaging effects. Combining the use of glasses with reduced screen time for both children and adults helps improve eye health and sleep pattern.
The glasses might be known by some simply as gaming glasses, used both by boys and girls or as anti-glare glasses.
Gaming glasses for kids or adults, don't need to be prescription glasses. The children's computer glasses can be made as a clear lens with the blue light blocking coating.
The benefits of the blue light blocking coat, are of great importance for both children with the need for vision correction as much as for those without a need for vision correction.
Computer glasses are a great way to prevent any degradation to the developing eyes.
The anti-blue light kid's glasses should be used not only during the time of gaming or watching TV, but most of the time.
Such glasses should not be seen only as computer glasses for kids. It is needed to use them as a protection accessory from the harmful spectrum of the blue light found around us constantly,
How to Buy and Where
With the need to find the perfect pair of glasses and the best price, we at Glasses Gallery are working daily to offer the best price possible for the best quality.
Buying glasses online, should not be difficult and not cost a fortune for a high-quality prescription lens.
Whether you are looking to buy blue light blocking glasses for kids or for yourself, we at Glasses Gallery offer unbeatable prices for branded glasses from world-famous eyeglass brands.
Kids blue light glasses can be a pair of Ray-Ban, Oakley or even the luxury frames from Lindberg.
Though we pride ourselves in making high-quality lenses, children's blue light glasses are only a small part of the services that we offer.
Single vision lenses with free coatings offered as standard, Bifocal or Progressive lenses, we do any type of prescription lens.
We even have many wonderful promotions that offer free prescription lenses. Whether free single vision or free progressive lenses, come and check our amazing prices.
The promo we are most proud of, is the free prescription lenses for the medical staff and first responders, worldwide. Check our promo for the amazing offer.