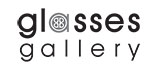 Paige Danielle Loves Glasses Gallery's Eyewear
Glasses Gallery is Paige Danielle's favorite eyewear store.
Paige Danielle fell in love with the extensive selection of eyewear that Glasses Gallery, an eyeglass online store, has to offer.
Paige Danielle is impressed by the wide range of frames that Glasses Gallery has to offer. From stylish eyewear for herself and her husband to protective eyewear, Rx safety sport glasses, and glasses especially for her kids.  The only problem Paige Danielle had was to decide which pair to take with so many designer prescription glasses that she wanted to buy at Glasses Gallery.
As someone who mostly wears contact lenses, Paige Danielle used to think that finding the perfect frame is difficult. The thought of having to drive to the shopping mall, park her car and then hop from store to store to try out different frames held her back – until she found Glasses Gallery. She never knew that buying glasses or buying prescription glasses online can be so easy and fun. With Glasses Gallery 's 3D Try-on function, Paige Danielle can virtually try on all of her favorite frames at the click of a button.  Since Glasses Gallery is an online store,  Paige Danielle can shop at any time she wants to.
It is not just the wide selection of frames that makes Glasses Gallery Paige Danielle's favorite eyewear store. It is the high, excellent vision prescription lenses of Glasses Gallery that impressed her most. 
Paige Danielle ordered Glasses Gallery's super clear progressive lenses and found them absolutely picture perfect with no reflection. That's because these low reflection lenses produced by Glasses Gallery adopting new coating technology to achieve this remarkable result Many traditional eyewear stores would probably tell you that prescription lenses should only be ordered face-to-face with an optician.
Paige Danielle's experience with Glasses Gallery proved otherwise. All she had to do was to book for an eye exam with an eye doctor, to get an accurate prescription. When she placed her order at Glasses Gallery, she only needs to choose her frames and send the Glasses Gallery team a copy of her prescription issued by the doctor. Paige Danielle found the process of placing her order extremely easy, just a few clicks and her order arrived at her doorsteps in just a few days. Paige Danielle also found that the progressive lenses from Glasses Gallery both aesthetically pleasing (with almost no reflection at all) and so comfortable to wear.
Glasses Gallery features over 5,000 frames from over 100 top tier international eyewear brands, including Ray-Ban, Oakley, Tom Ford, Calvin Klein, Jimmy Choo and many more.
Glasses Gallery is a US company dedicated to delivering the craftsmanship customers deserve at up to 70% off retail prices. Customers can easily get a pair of designer eyeglasses with prescription lenses completed at $60 with 5 extra protective coatings included
Impact Resistant Coating that offers the desired safety for your active daily life.
Anti-Glare Coating that improves visual acuity, reduces eye strain and eliminates reflections from the front and back surfaces of your eyeglasses.
Scratch-Resistant Coating minimizes scratches on the lens surface and makes the lenses more durable. Kids' lenses, especially, benefit from a scratch-resistant hard coat making the lenses last longer.
UV Block safeguards your eyes from harmful UV rays.
Easy-To-Clean Coating making your lenses stay clean and less likely to get dirty or retain your fingerprints.
Shop now at Glasses Gallery for designer glasses and premium prescription lenses with extra 25% discount
Most other stores will charge separately for all these valuable features, but Glasses Gallery includes these on every qualified pair for FREE. To us, these are the necessities but not add-ons that should cost extra.
Glasses Gallery adopts Precision Technology to produce premium quality progressive lenses. Glasses Gallery also offers a variety of online tools taking accurate measurements needed for the production of customized, premium prescription lenses. For example, Glasses Gallery provides an online AI facial scanning tool to take customers' face shape measurements. Customers may also take Pupillary Distance measurement with Glasses Gallery's online PD measurement tool. Its progressive lenses guarantee a smooth transition of near, medium and far distance viewing zones ensuring fast adaptation and all-round clear vision for its customers.
Glasses Gallery also offers a Personal Shopper service. Customers may send in their photos and ask for their recommendations on frame shape that goes best with the customers' face shape and skin tone.
The most amazing thing, with such a wide variety of designer eyewear collection, premium prescription lenses and best in class shopping experience; surprisingly, all the products featured at Glasses Gallery are all competitively priced. All of its products surpass FDA's safety standards and are priced up to 70% discount on the retail rate.
What's more, because Glasses Gallery is so confident in its lens and its eyeglasses, it offers a 100% cash refund for frames and a 100% store credit guarantee on all frames and lens products. If customers are not completely satisfied with their eyeglasses within the first 14 days after delivery, we will re-craft our customers' lenses to their satisfaction.
So, if you are still on the lookout for the perfect frame yet you have never bought glasses online before, or if you are still scouting for the best online store for high-quality discount glasses, discount prescription glasses, discount safety glasses, prescription safety glasses, etc, look no further, it's time you try out Glasses Gallery!