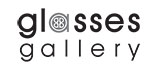 How important is the PD (pupillary distance) for your glasses
Ordering glasses online is satisfyingly easy and of high quality and unbeatable prices. The large variety of styles, designs, and brands makes it the most appealing way of getting your prescription glasses.
As with any order for prescription glasses, when you buy glasses online, it will need an up to date prescription and PD Measurement.
The importance of PD Measurement is something that most people are not aware of until they try to order glasses online, instead of brick and mortar stores as the online prices are highly competitive.
 What is PD?
The PD Measurement refers to the pupillary distance your eyes pupils and it is usually measured during an eye check-up. The PD is measured in millimeters and can be done as monocular or as two numbers for each eye (eg. 30mm right eye and 30 mm for left eye).
Such measurement is rarely offered by the optician, even though is a vital piece of information needed to make the most comfortable pair of lenses for each user.
If the PD is missing from your prescription, you can contact your eye doctor or optician and they should be able to provide the measurement.
Use of PD in eyeglasses
Ordering prescription glasses require a valid prescription with PD Measurement. Most online retailers would require that you call the optician in order to find out your pupillary distance (PD) that was measured during your eye exam. Glasses Gallery can help measure the PD when your eye doctor or optician will refuse to offer the PD.
Whether is monocular PD or two measurements, the PD is highly important. for making your prescription lenses.
Information needed when buying Glasses Online
Depending on the received prescription, some glasses will be of high power or lower power, but they all still require to have the pupillary distance measurement.
As the PD Measurement is needed to properly center the prescription section of the lenses is vital to have the option of obtaining the PD.
Whether using the millimeter ruler or one of our online options that measures the distance of your pupils the PD is vital in order to reduce any eye strain issues that would occur from using the wrong PD.
At Glasses Gallery, when you buy eyeglasses online, we offer the best option for measuring the PD when it is missing, by using our face-scan option or by requesting a photo as per our standard sample.
Besides the ease of ordering online, Glasses Gallery offers best price available for thousands of frames with various styles and materials.
Our prescription lenses are of the highest quality at the best possible price. Whether single vision, bifocal, or progressive prescription lenses.
With such a wide variety of glasses available, Glasses Gallery offers some great promotions to make our glasses even more affordable.
With promos that offer free single vision lenses for most frames or free coating such as blue light blocking and standard coatings offered for free, as scratch-resistant, premium anti-reflective coating, easy to clean, UV protection and all our lenses are FDA impact resistant.
With a 25% discount and free express shipping, we offer thousands of glasses at an incredible price, without sacrificing style, quality, or style.
We offer even more options, including that of Lens Replacement, where you can add new prescription lenses to your beloved old frame to make them into your new prescription glasses.
The same quality lenses at the best price available whether it is single vision, bifocal or progressive prescription lenses, the offer covers also prescription sunglasses lenses.
Check Glasses Gallery for all the amazing offers and designs.