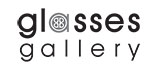 Pugnale & Nyleve: The Newest On-Trend Luxury Eyewear Designer Every Woman Has to Meet
Women with an eye for fashion may think they've seen it all when it comes to designer eyeglasses and sunglasses.
But you probably haven't seen what Pugnale & Nyleve — a new, fresh brand on the eyewear scene — has in store for you.
Combining luxury, innovation, and timeless style, Pugnale & Nyleve deliver unique eyeglasses and sunglasses in different shapes, textures, and colors sure to surprise and delight.
It's time you get to know this up-and-coming design duo and blaze a trail of Instagram selfies guaranteed to inspire your style icon status.
Meet the Makers Behind the Brand: Pugnale & Nyleve
Entrepreneur Emanuele Pugnale has strong creative energy. Architect Evelyn Susan Schmidt knows her way around designing functional yet artistically sculptural pieces of work.
Their dynamic powers combine to form the exceptional new eyewear brand Pugnale & Nyleve.
Pugnale & Nyleve eyeglasses and sunglasses aim to be on the pulse of cutting-edge designs and fashion-forward trends while still maintaining a highly-sought after dedication to Italian craftsmanship.
Luxury and Innovation Without Compromise
Your favorite high-end designers probably come from Italy.
Known as one of the fashion capitals of the world, products designed here have a reputation for being beautiful, luxurious, and of the highest quality.
The entire Pugnale & Nyleve research, planning, and design process happens at their home base in Fagagna, Italy, which is situated in the northern Italian province of Udine, just outside of Venice.
Pugnale & Nyleve infuse all their creations with old world attention to detail and the technology of our modern world.
They know their way around special production processes like Direct Metal Laser Sintering (DMLS), which basically creates products based on their computer-generated designs.
Using advanced, high-quality materials, they craft light, ultra wearable pieces in bold, interesting shapes.
All this incomparable dedication and workmanship will truly set your style apart from the pack.
Pugnale & Nyleve Eyeglasses and Sunglasses Make a Statement
You're no shrinking violet.
You're bold and your glasses need to stand up to your fierce style.
Pugnale & Nyleve glasses elevate your look without distracting from your overall appearance.
They make a killer first impression every time.
In the same way you'll be able to tell a Pugnale & Nyleve frame from other designer eyewear, people will come to know your unmistakable style through your glasses.
Glasses and Sunglasses for the Pugnale & Nyleve Woman
Pugnale & Nyleve evoke stylistic references to keep their frames classy for the modern age.
While their cat-eye frames build upon timeless shapes from the Fifties, their avant-garde glasses seem to come from the future.
One thing remains the same across the board: a high attention to detail, refinement, and on-trend fashion.
Let's check out a few Pugnale & Nyleve frames now:
Pugnale & Nyleve Frames for the Fashion-Forward Fashionista
You soak up trends from the runway and follow every major name in street style, but the way you dress is all your own.
Your loyal tribe of followers can't wait to see what you wear next so you're constantly up for surprising them.
But you need a bold pair of glasses and an equally on-trend pair of sunglasses to match the style game you're bringing.
So speak volumes without saying a word with these Pugnale & Nyleve eyeglasses that are anything but boring:
And we just know you won't want to take off these Pugnale & Nyleve sunglasses when the sun goes down:
Fresh Pugnale & Nyleve Looks for Cool Metallic Mavens
Instead of sticking with your standard black or tortoise shell frames, give your style a boost in the contemporary direction with a pair of cool neutral frames in a metallic hue.
While their cool tones work with everything in your closet, their icy edge gives a modern lift to your style without being too drastic or flashy.
Chill out with these Pugnale & Nyleve frames and your style will be too hot for words:
Pugnale & Nyleve Frames for the Rose Gold Goddess
You can't stop the rose gold trend — it's everywhere and we're not mad about it.
From rose gold phones and laptops to jewelry and nail polish, this warm, luxurious hue isn't showing signs of leaving anytime soon.
So tap into the ultra feminine rose gold movement with these Pugnale & Nyleve eyeglasses and sunglasses ASAP:
For Women Who Aren't Afraid of a Little Color
Whether your closet consists of all-black everything or looks more like a kaleidoscope, glasses and sunglasses with colored frames add an unexpected element to your style.
Throw on a bright frame to contrast a subdued work outfit or go totally monochrome for head to toe minimalism.
Pick your favorite color out of this rainbow-colored assortment of Pugnale & Nyleve eyeglasses and sunglasses:
Women Who Prefer Understated Chic Still Dig Pugnale & Nyleve
We've seen a lot of fearless frames, but not all Pugnale & Nyleve glasses pack an in-your-face punch.
Some of them serve up laid back style that lets your charming personality do the talking for you.
So if you prefer simple, clean lines and exquisite materials that feel and look effortlessly chic, these Pugnale & Nyleve eyeglasses will show off your contemporary style without trying too hard:
And these chill Pugnale & Nyleve sunglasses will keep you cool in the sun:
Find the Perfect Pair of Pugnale & Nyleve Glasses Today
Though you may have never heard of Pugnale & Nyleve, they need to get on your radar ASAP.
Owning a pair of eyeglasses or sunglasses from these up-and-coming designers is sure to turn heads, win likes and comments on social media, and elevate your style.
Pugnale & Nyleve put luxury and innovation without compromise so within your reach.
You'll love the meticulous attention to detail and the flawless craftsmanship of these hi-tech frames (not to mention the compliments).
Find a pair of Pugnale & Nyleve eyeglasses or sunglasses you can't live without now at Glasses Gallery!