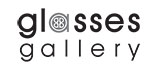 Shop online for your perfect pair of prescription eyeglasses at ease with Eyeque vision check
Shopping online for glasses frames and prescription lenses have become so popular these days.
Nowadays, eyeglasses online stores offer a wide range of glasses frames for all face shapes. They also feature a comprehensive selection of prescription lenses that answers to all corrective eyewear needs.
Whether you are looking for glasses sunglasses, contact lenses, prescription safety eyewear, progressive lenses, discount prescription glasses, prescription safety glasses, Rx safety glasses, designer prescription glasses and protective eyewear that protects your eyes. You would certainly be able to find something that perfectly answers your needs from these online optical stores.
These online stores also offer countless value-added services to overcome any worries you might have about buying glasses online. Most of them offer 30 days full refund, free standard shipping. You can also make a claim with your vision insurance for the purchases that you make with them.
If you are considering to buy prescription glasses online, Eyeque vision check is a very useful service that you should consider!
Eyeque vision check is a refractometer that measures your nearsightedness, farsightedness, and astigmatism. It is based on an MIT patented technology licensed exclusively to eyeque. The end result is a cost-efficient and hassle-free approach for vision tests.
At-home vision testing, powered by your smartphone; anytime, anywhere
The test results from eyeque vision check are in the same format as prescriptions issued by eye doctors. The results will also include your estimated near-vision add (NV ADD+), needed to purchase reading or progressive glasses.
Therefore, with eyeque vision check, you would be able to order glasses online with the prescription report it issues. What's more, you may also use vision check to measure your pupillary distance (PD) measurement, using its tool called the PDCheck.
The best thing about it, your prescription history over time, could be easily tracked with personalized reports.
Eyeque Provides Award-winning Consumer Technology
Eyeque vision check has won numerous awards since its launch in 2017 and 2019. It was nominated for the prestigious SPIE Prism award; referred to as the Oscars of the optical industry. Proud Finalist of Photonics SPIE 2017 Prism Award Biomedical Instrument
Eyeque vision check has also won two CES Innovations Awards in 2017 and 2019. :
Technology for a Better World
Proud Best of Innovations Honoree of CES 2017, Fitness, Sports and Biotech
Eyeque vision check is a convenient, affordable and reliable means to check your prescription for eyeglasses
Eyeque vision check is an inexpensive means for vision check; with annual membership fee starting at $4.99 per year that offers unlimited use of all Eyeque vision-testing products ranging from $29.99 to $89.99.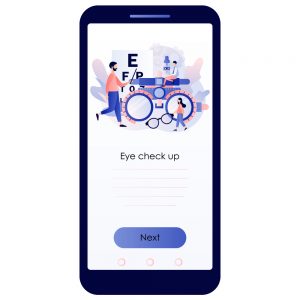 It Saves time: It takes only 5 minutes and you can use the eyeque vision check anywhere, anytime. All you need is a smartphone and an active internet connection. No need to schedule ahead, drive through traffic.
It is reliable and offers accurate results. Vision very often fluctuates throughout the day. Taking multiple tests at different times of the day gives more accurate results than a single point-in-time refraction test! This MIT-patented technology powering the vision check has been extensively tested with over 12,000 users over the past 2 years and has been optimized to give excellent refraction values for ordering.
Eye que vision check lets you track and use your eye test result data with a personalized dashboard. This includes detailed reports showing and explaining your results, as well as the consistency of your testing.
A Safe & robust Solution: vision check uses only the illumination from your smartphone screen, filtering the light making it completely safe for your eyes. vision check has undergone extensive environmental testing including drop, temperature, humidity, and shock tests to ensure that it is safe and robust enough for household use. VisionCheck is registered with the FDA as well and hence adheres to the necessary safety standards.
Fun and easy to use: Simply launch the app, attach the vision check device, and use the touch sensor buttons to perform a series of game-like actions to overlap the red and green lines as you look through the device. Voila, you get your refraction results in the form of EyeGlass Numbers, instantly. Voice guidance is also available, making it even easier to use.
Seriously amazing support: Eye eue vision check is highly committed to provide responsive solutions to meet customers' needs. Typically, the team responds to any email requests within 24 hours. They also have an online chat service to work through any customers' issues. The support staffs are in-house professionals that work closely with software and optical engineers.
Secure Data Handling, rest assured that all your vision test records are safely stored and eye que vision check pledged that your personal information will never be shared with any organization.
You may also want to take a look at our guidelines on measuring pupillary distance by yourself at https://www.glassesgallery.com/pd-measurement