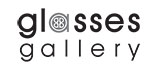 Shopping for Glasses with a Friend or Family Member? Use these 6 Tips to Make it Easy
Shopping with your friends or family members can either be a blast or a nightmare.
While having the advice of those closest to you is great for making decisions between the blue or coral shirt you've been obsessing about, it can also be too much to handle if your friends are super opinionated.
So when one of your amigos asks you to tag along while they shop for glasses, take it as a sign that they like your style, value your opinion, and trust your judgement.
But understand that your friend or family member isn't looking for white lies when shopping for glasses online or at a brick-and-mortar store.
They want you to tell them the truth.
However, you can learn how to be supportive without being critical while delivering the T.
That's just one element of shopping for glasses with a friend or family member.
Follow these 6 tips to shop for the perfect frames together and keep the peace:
1. Decide Where to Shop for Glasses
You can choose to meet at a big retail store, walk around the mall and hit up the smaller boutique eyeglasses shops, or head over to your friend's optician's office to browse their selection of frames.
These will give you quick access to trying on different types of glasses.
But they won't necessarily give you the best selection.
One of the 5 reasons to buy glasses online is that no retail store can compete with the thousands of choices you have when you order frames online.
You and your bestie can couch surf online options together and compare prices so they get the best deal (and maybe buy pizza).
2. Encourage Experimentation — Especially for those Stuck in a Style Rut
Has your friend or family member been wearing the same frames since beepers were hip?
Help your loved one out of a style rut by encouraging a bit of a experimentation.
Ask them if they've ever tried on different shapes, such as round glasses or cat eye frames.
Encourage your friend to try on as many iconic, popular shapes and styles as they're comfortable with to see which works best with their personality and face shape.
Your friend or family member may have always wanted to try a certain type of frame, but never had the guts or courage to do so on their own.
That's why it's always helpful to do a little research and come off like a pro.
3. Do Your Homework
It may be hard for your brother or sister to pick out glasses that highlight their best features (like their eyes), or downplay those they may not like as much (like a large forehead).
Did you know you can actually predict which type of frame shape will flatter their face best?
It's all about the shape of their face.
So when you're shopping together, you can casually suggest a rectangular frame for your friend's more round face or a pair of round spectacles for your friend with a heart-shaped face.
Check out our tips for choosing frames before trying them on and keep your friend or relative's face in mind.
Find out which frames clash with their features and you'll zip through the shopping process so you can get back to Netflix and chill time.
4. Be Supportive, But Don't Lie
Do these glasses make my face look fat?
That's a legit question you may get asked.
What if the truth is that those glasses accentuate your friend's chubby cheeks so much they look like a chipmunk?
You obviously can't say that to your friend and hope to remain close after your shopping adventure. So how do you tell them the truth without hurting their feelings?
Direct your comments to the glasses themselves and not to your friend's features, which they may be ultra self-conscious about.
In this example, instead of telling your friend those glasses make their cheeks look chunky, you can say something along the lines of:
I think these square frames are going to look killer on you.
Wider frames really make your eyes pop.
Once your friend or family connects with the pair best suited for their features, you'll know it immediately.
5. See if You Can Spot the Confidence Change
Getting a new pair of glasses is a major confidence booster.
So when your friend falls in love with a pair at first sight, or at first try on, you'll know.
Look for the subtle cues that indicate confidence soaring after finding the right pair of glasses, such as:
Straightened posture
A glow or flush to their cheeks
Crazy superlative dropping (Aren't these the most awesome frames you've ever seen?!)
Accepting compliments gracefully (they know you're right!)
Making future plans for their frames (I can't wait to wear these sunglasses to Coachella!)
Downplaying all their other glasses (These polarized sunglasses are so much better than my other pairs of cheap sunglasses.)
Thinking they've never looked better in glasses
Becoming upset at the thought of not buying those frames
See a few (or all!) of these signs and it's probably a good indication you've done your job well. Just resist the urge to take too much credit.
6. Never Make the Final Choice
Even if you're the most opinionated person in the room, the final decision shouldn't be your own.
Hopefully you've given your friend or family member solid advice so they lean towards the decision you would also make.
But never try to force your choices on your friends or family members.
For one, you and your bestie may love playing twinsies, but you'll never be totally identical.
While you agree on almost everything, your friend or family member is allowed to be different and make a choice that reflects who they are.
That's why you love them — because they're such an individual.
No matter which glasses they choose, they're going to rock them and add style to your squad.
Glasses Gallery Has Frames for Every Style and Budget
You don't need a prescription to score hot eyeglasses or sunglasses from our online designer eyewear boutique.
Help your friend browse our wide selection of glasses for men, women, and even children. We also carry tons of sunglasses and sports glasses for all your outdoor activities too.
And if you happen to connect with a stellar pair while shopping with your crew, you can always snag them for yourself and join the cool club.