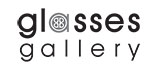 Start Living a More Minimal Lifestyle | Save over $200 at Glasses Gallery
Sunglasses or reading glasses do entail an extra frame to carry if you are already a glasses wearer. Now we provide the convenience of one lens that adapts to all conditions from low-light venues to the bright sunshine or whenever you need extra eyewear to help bring blurry print into sharp focus. Here's just one pair of glasses can replace the dedicated pairs of eyeglasses / and sunglasses in your everyday belongings. How does that really work?
Transitions Lenses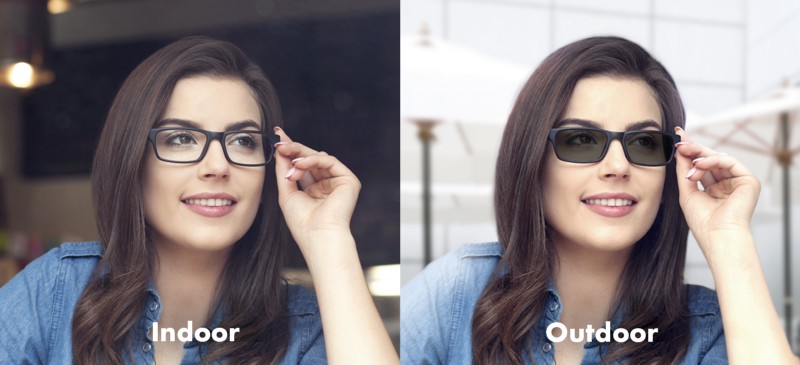 You might have heard about transitions lenses: costly but multi-functional. Transitions are activated by the Sun's UV (Ultra Violet) rays and automatically adjusted to lighting conditions without any wearer effort.
Transitions lenses can adjust their tint to be stronger or lighter depending on how bright your conditions are. Your everyday smart glasses can be ordered with those lenses, which mean no more switching between frames when you step outside.
They are available in both prescription and non-prescription forms, and in a variety of specialty applications, such as progressive lenses. You can opt for two pairs of single vision prescription glasses like your regular pair and a reading pair of glasses.
Progressive Lenses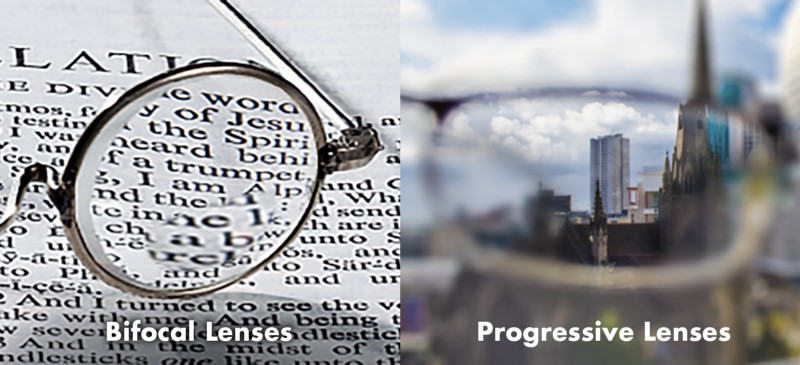 Progressive lenses contain three fields of vision: close-up vision, intermediate vision, and distance vision. These fields combine together seamlessly, and transitions are line free that suits you in various conditions. For instance, when reading books on your desk, you naturally look down with your eyes to where the close-up field of the lenses is located. When looking up, you see your computer monitor that's at an intermediate distance away. Raising your eyes further brings the distant objects in your surroundings into your view, and your eyes are looking through the far field of your lenses.
Now you know better the two lenses while still considering your budget, we have the right offer for you. When you purchase a frame more than $95 from our selective brands, you can choose a matching pair of progressive, bifocal, single, transitions or polarized lenses for FREE.
How to place your order online? Here is a step-by-step guide for you:
Step 1) Check out the link below and learn more about our exclusive offer
Step 2) Pick your new designer frame above $95 with eligible lenses for free
Step 3) Examine our real time 3D try on and see if the new frame fits you
Step 4) Hit the "BUY NOW" button, make selections, enter your prescription, choose our tailored lens solution(s)
Step 5) "Add to Cart" and "Proceed to Checkout"
Who doesn't love this cost-effective and timely online solution to your glasses? Enjoy the exclusive, worth buying offer from Glasses Gallery, no elsewhere!