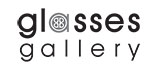 The 6 Worst Myths About Buying Glasses Online You Need to Stop Believing
Like cab drivers with the creation of Uber and Lyft, major disruptors in traditionally-established industries cause a bit of backlash.
Now that there are so many online retailers for eyeglasses and sunglasses, there's more fake news about buying glasses online than ever.
Don't let these 6 myths discourage you from finding your favorite pair of glasses online:
1. It's More Expensive to Buy Glasses Online
Since online retailers don't have to pay the same overhead costs brick-and-mortar stores and opticians have to pay, designer glasses actually tend to cost a lot less when you purchase them online.
The cost of doing business is lower for online retailers so they're able to pass on the savings to their customers.
Let's talk simple math here.
It costs $10 to make a pair of glasses. The designer brand charges $20.
To sell that pair of glasses in the store, the retailer will need to markup the price of those glasses to make money and cover their expenses (i.e., store rent, employee pay, electricity, inventory, advertising and shipping costs, profit, etc.).
An online retailer cuts out half of those pricey expenses so instead of costing $100 in-store, that same frame costs $50 online.
Plus, many online retailers, such as Glasses Gallery, have their own labs where their prescription lenses are made. This cuts down the cost of production significantly.
Just be careful about the dangers of buying glasses and sunglasses online from vendors that seem a little too cheap to be true.
Reputable companies like Glasses Gallery deliver designer frames sans the luxury store price tag.
2. Glasses May Be Cheaper Online, But that's Because they're Lower Quality
This myth actually has some truth to it.
Certain online glasses retailers don't use the highest-quality materials to make their frames and they're the least expensive options on the market. These low quality materials may not adequately compare to the name brand frames you're more comfortable with.
But boutique eyewear stores like Glasses Gallery only carry designer brands.
These are the exact same frames stocked in department stores, expensive chains at the mall, and the supplier your optician uses.
So the question really comes down to, Are you willing to pay more for the same glasses?
If brand names don't matter to you (because they don't necessarily equate to quality in some cases), make sure to look for glasses and sunglasses that:
Are made of durable, lightweight materials
Use lenses with UVA/UVB protection
Offer scratch-resistant, anti-glare, and anti-blue light coatings
Go beyond basic lenses and include progressives, multifocals, Transitions, polarization, etc.
Retailers that meet these requirements are usually more trustworthy than those that don't advertise this information.
3. Prescription Lenses are Never Accurate When You Order them Online
First, yes, you can order prescription lenses online, in case your optician never told you that was an option.
Glasses Gallery makes it easy to understand your prescription and all those measurements your optician hasn't ever explained.
All you need is an up-to-date prescription and your pupillary distance (PD) measurements to upload your info to our site. Your prescription lenses will be the same as (or better than!) the ones your optician would order.
4. Glasses You Order Online Never Fit Right
Thanks to the online ordering process advancing, the chances of your glasses not fitting are slim these days.
Most leading glasses websites offer sizing guides to take the guesswork (and worry!) out of finding frames that fit your face perfectly.
Check out the Glasses Gallery virtual sizing guide to learn how to find the right measurements for your frames.
We also make it simple to compare your current glasses with the glasses you're considering purchasing. Each pair online will come with a set of measurements:
Just measure your glasses and compare those numbers to your potential frames to see how they'll fit.
Let's consider this myth busted too.
5. Ordering Glasses Online Takes FOREVER
You shouldn't expect Amazon Prime 2-day shipping when ordering a pair of prescription glasses, sunglasses, or sports glasses — no matter if you're purchasing them from a store or over the internet.
When you purchase glasses from a retail store or optician, you have to:
Set up an appointment during their open hours
Drive to the location
Browse and try on options you like (or settle on what's available)
Wait for a fitting with the optician
The optician places the order for your lenses and the order for your frames
It takes one to two weeks for your glasses to get made (certain lenses take longer) and then they have to get shipped back to the store or office
You drive back to try them on and have the optician make adjustments
That seems like a long process when you think about it.
Order that same pair of glasses online and you'll be able to:
Shop on your own time
Think about your decision and never feel sales pressure
Upload your prescription with your frame order
Wait 7–14 days for your glasses to arrive at your doorstep
If you're talking about saving time and effort, ordering glasses online is the hands-down winner.
Another myth bites the dust.
6. You Can't Predict How Your Glasses Will Fit or Look
Many online eyewear retailers offer virtual try-ons, let you upload a picture and overlay different options over your face, or offer no-risk in-home try-ons of a few pairs you pick out.
By learning which types of glasses suit your face shape and facial features best, you'll be able to narrow down your frame options without relying on someone telling you which look great.
Follow these rules for choosing your frames before trying them on for a worry-free online buying experience.
Truth: Glasses Gallery Has the Designer Frames You're Looking For and They'll Handle Your Prescription Lenses as Well as Your Optician
Welcome to the world internet shopping, where you can buy everything from a mattress to a car to your prescription glasses with the click of a mouse.
In this age of convenience and on-demand price-shopping, consumers have more information than ever to make smarter, more informed decisions with their money.
Use today's truths about buying glasses online to give you the confidence to place your first order with Glasses Gallery and see the difference for yourself.