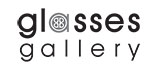 The 9 Best Makeup Tips for Glasses Wearers
Think you can hide behind your cool frames and no one will notice your #nomakeup filter in real life?
Even if you're blessed enough to skip makeup on a daily basis, glasses draw attention to your eyes and the rest of your beautiful face.
All this attention means you'll want to look your best — and makeup's the way to enhance your almost flawless features.
The only trouble is applying makeup to wear underneath your glasses is a lot different than doing your makeup for days you have time to deal with your contacts.
So grab a mirror and check out our favorite tips for scoring perfect selfies when you're wearing your glasses.
Let's start with the biggest issue: your frames throwing shade.
1. Address those Shadows and Dark Circles Cast by Your Frames
Even if you don't have naturally occurring dark circles under your eyes, the frames of your glasses and sometimes even the lenses themselves have a tendency to cast shadows to cause them anyway.
To minimize this unflattering and unfair downside to wearing glasses, just brighten your undereye area using a concealer with a yellow base.
Pat this gently underneath your eyes with your ring finger and let the yellow tones counteract the blue/purple shadows.
Set your concealer with a bit of brightening powder and you'll banish shade and light up your whole face. Hello, beautiful!
2. Stick to Light, Neutral Eyeshadows
Dark eyeshadows can create a heavy or sunken-in look to magnify the dark shade your glasses may already be casting.
So sweep a light eyeshadow in a bright, neutral color over your eyelid to bring them into focus. Colors with a bit of shimmer will grab all the right attention.
Highlight just under your browbone and on the inside corners of your eyes with a lighter color than the one used on your eyelids. This will open up your whole eye area and help you look bright-eyed and well-rested.
3. Eyeliners and Cat-Eyes Should Become Your BFFs
Don't let your eyes get lost behind your standout frames — define them by lining the top of your lashline to make them come forward.
Using liner to fill in all the gaps of your upper lashline will also make your eyelashes appear fuller and more voluminous as well.
Chunky frames can withstand a thicker line while thinner frames should be paired with slimmer ones to keep everything balanced.
Go for a cat-eye and try to line up the tip of your winged line with the top corner of your glasses for perfect symmetry.
Skip lining your lower lashline in anything other than a white or nude color. Darker colors will add to the shadows behind your glasses while lighter colors will provide contrast and brightness.
4. Play Around with Different Colored Eyeliners
Whether you prefer stick, gel, or liquid pen, eyeliners don't have to be boring shades of brown or black.
In fact, if you're rocking black frames, you should choose a fun color — like navy, purple, burgundy, or olive — to contrast with your glasses and help your eyes get noticed.
Colors can be tricky if you already have colored frames so just watch that your choices complement instead of clash.
If rainbow hues aren't your thing, choose an eyeliner shade that's just a few shades lighter than your glasses to give both colors their space to shine and add dimension.
5. Choose the Right Mascara
Skip the lengthening and curling mascara and opt for volumizing formulas instead.
Long or curled lashes look great when you're wearing your contacts, but they'll only cause your eyelashes to smear against the inside of your lenses and get dirty.
Volumizing mascara will amplify the fullness of your lashes without interfering with your lenses.
Concentrate most of your mascara on the roots or bottom half of your eyelashes closet to your lashline. Don't let the tips of your lashes get heavier than the base or they could streak your lenses too.
6. Shape Up Those Eyebrows
Though wild brows are in, if your eyebrows lose their shape, their unkemptness will be emphasized by your frames.
After all, your glasses frame your eyes, but your eyebrows frame your whole face.
So find an eyebrow shape that works well for the shape of your face and also complements the curves of your glasses.
Remove all the stray hairs that fall outside that shape and below your arch, fill in sparse areas with a brow powder or pencil in a shade lighter than your hair color, and brush and blend to create a natural, well-manicured effect.
7. Keep the Rest of Your Face Simple and Fresh
Your eyes will be stealing all the attention after today's post so keep the rest of your face clean and minimal.
Even out your skin tone and protect it from harmful UV rays with a tinted moisturizer or BB cream with SPF.
If you use foundation, try to apply a thin layer and set it with a finishing powder to prevent excess from piling up on your frames throughout the day.
Aim for subtle blush and bronzer colors that won't distract from your look, but help you glow and appear naturally radiant from within.
8. Don't Forget About Your Lips
Your glasses add a lot of focus to the top part of your face so you'll need to balance out your look with a pop of color on your lips.
Try not to let your lips and eyes compete with each other.
You'll already have to work around your glasses stealing the spotlight so aim to make your lip and eyeshadow colors work together in harmony.
If you're going bold with your eye makeup or your most striking frames, stick to a matte or light-colored lip color to balance it out.
Neutral eyes and simple frames could benefit from the oomph of a deep lipstick or gloss color.
9. Smaller Frames Require a Less-is-More Approach
When you have large frames and equally large lenses it's like having a big screen to display all your makeup artistry for the world.
However, when your glasses and lenses are on the small side, your eyes may appear smaller. This means it will be easy for heavy or dark eyeshadows, liner, and mascara to overwhelm your face and cause your eyes get lost.
To make your eyes pop instead of retreat, stick to light, neutral eyeshadows and very thin eyeliners. These will also make your eyes appear larger #doublewin.
The Right Lenses Make the Prettiest Selfies
What good are all these makeup tips if you're not wearing lenses that actually let the world see your beauty?
Anti-reflective coatings eliminate the glare of regular lenses so everyone will have a good view of your face through your glasses.
When more light is able to pass through your lenses, you'll look your best in all lighting conditions and your lenses will appear almost invisible.
AR coating also removes the glare from your photographs and selfies created by traditional lenses so your sparkling eyes are always in view.
When you find your favorite pair of glasses online at Glasses Gallery you can add an AR coating to the lenses and master every makeup tip we shared today.
Which of today's tips are you most excited to try? Share a pic of your makeup and favorite pair of glasses with us to let us know how it went!