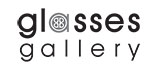 Tips for Choosing Your Frames Online Before Trying them On at Home
Have you been too scared or hesitant to buy glasses online because you're worried you can't try them on first?
Shopping for glasses online is not only the most convenient way to find the glasses you really want, but you'll also be able to quickly compare prices and services offered by those retailers from the comfort of your own home.
Plus, online retailers have a much larger variety and selection of brands, styles, colors, and shapes to choose from.
Though we could go on and on about all the reasons to start buying your glasses online now, today we're going to talk about what you need to know to land a winner.
Follow our tips and advice and you'll know exactly what to look for (and which styles to avoid) to make your dream frames a part of all your future Instagram selfies.
First, Start with Your Face Shape
What shape does your face most look like?
This may be a weird question to answer, but knowing the truth will help you eliminate frames that won't work with your best features.
So using your face shape, find out which frames will make your facial features pop:
Oval
If you have an oval face, your face is longer than it is wide and you have slightly wider cheekbones. Your chin will also be narrower than your forehead.
Lucky for you, oval faces are the easiest to fit for frames because everything looks good with your balanced features.
Look for: Frames that are as wide (or wider) than the broadest part of your face.
Round
Your face will have a circular shape if it's round so the width and length are almost equal.
Characterized by soft, curved lines, your face has virtually zero angles so it's best to chisel in some definition with a pair of bold, structured, or angular frames.
Bonus: These also help slim your face.
Look for: Rectangular frames will lengthen your face and widen your eye area. Make sure the bottom of your frames is small enough to hit just above your cheekbone for maximum definition.
Avoid small, rimless, or round frames, which will only make your face look rounder.
Heart
Heart-shaped faces are widest at the forehead and gradually narrow down through to the jaw. You probably have a narrow, pointed chin and high cheekbones as well.
Look for: Frames with thin temples or frames with exaggerated bottoms that are slightly wider than your forehead to balance out the narrowness of the lower part of your face.
Round or square glasses will draw attention away from your slightly larger forehead and focus attention on the center of your face.
Avoid frames that draw attention to the top half of your face, such as cat-eyes, which can make your face look unbalanced.
Square
Square faces have prominent jaw lines and wide foreheads. The width and length of your face are also the same proportion.
Look for: Glasses that soften the angles of your face and sit higher on the bridge of your nose. Narrow frames that have more width than depth will emphasize your eyes and elongate your nose without overwhelming your face.
Round or oval frames will also help balance and thin your face.
Cat eye glasses and semi-rimless options will accentuate your eyes and show off your bold jawline.
Avoid square, rectangle, or angular frames which will only highlight your already-angled features and make your face appear wider or bulkier.
Triangle
The typical triangle face has a broader forehead and wide cheekbones that narrow down to a smaller, narrower chin.
Look for: Frames that minimize the width of the top part of your face and are wider at the bottom. Rimless, square, cat eye, and round frames will give you more balanced proportions.
Frames in light colors or materials will also be your best friends.
Oblong
Oblong faces are longer than they are wide. They have smooth, gradual jawlines as opposed to the more narrow-bottom faces of heart-shaped or oval people.
Look for: Cat eye, aviator, and rectangle-shaped glasses to create width and balance out the length of your face while defining your features. Embellishments and details around your frame's temples will also add interest this way.
Diamond
Diamond faces are characterized by narrow foreheads, narrow eye and jaw lines, wider, higher-set cheekbones, and a narrow chin.
Look for: Frames that draw attention to your eyes with detailing, embellishments, or interesting shapes and designs. Cat eye and oval glasses will accentuate your envy-inducing cheekbones too.
Avoid rectangle or narrow frames that will only draw more eyes to your narrow features or widen your cheeks.
Then, Consider Your Skin Tone
Besides using your eye and hair color to help find frames that work with your traits, you should also let the color of your skin lead you to the most flattering colors and shades.
While you may have ivory, tan, or dark skin, "your skin's undertone is the color underneath the surface," as Perrie Samotin writes for StyleCaster.
Though you may have the same skin color as your sister or cousin, you may have different undertones.
Warm Skin Tones commonly have yellow, golden, peachy, or sun-kissed bronze undertones. If you're in this group:
Stick to glasses in shades of brown, gold, tortoise, neutral, and olive
Avoid pastel frames and those in white or black
Cool Skin Tones usually have pink, red, or blue undertones. Cool kids should:
Stick to cool-colored frames in blue, green/teal, purple, gray, black, tortoise, and silver
Avoid colors like red, orange, yellow, and warm-based browns
Once you determine your skin's undertones, you'll be able to find frames to complement rather than clash with your beautiful complexion.
Finally, Finish with Style and Personality
Your glasses are usually the first thing people notice about you.
They have the power to convey authority, intelligence, and a whole lot of personality and style.
Show off your classic taste or give people a feel for your modern perspective simply by switching up your frames.
Pick frames in your favorite color, in an interesting shape that highlights your killer features, or ones that command attention when you walk in the room.
Your frames should be a reflection of your personality.
And with so many different shapes, colors, and sizes to choose from, you'll never get bored of your options. Have a few on rotate to complement all your evolving looks and moods.
Find Your New Favorite Eyewear Today
Now that you know our tips and secrets for scoring the best glasses you've ever had, it's time to start shopping!
We carry a huge selection of designer eyeglasses, sunglasses, and sports glasses for men, women, and even children at Glasses Gallery.
Shop online with us and you'll also have 30 days to decide if you really love the frames you ordered or want to exchange them.
Head over to Glasses Gallery to start ordering your frames online today!
What do you look for when shopping for glasses, sunglasses, or sports glasses online? We'd love to hear about what's most important to you!