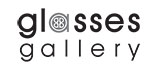 Tortoise shell glasses, what they are and where to find them
In our current time, unless you're a person truly into fashion trends, most people would or might not know what Tortoise Shell Glasses are. So what are they?
What are Tortoise Shell Glasses?
The name Tortoise, many are associating it with the color of the frame, which in a way is not completely wrong. The Tortoise shell " color" is a pattern of color for the frame, base on, obviously, the shell of tortoise/turtles.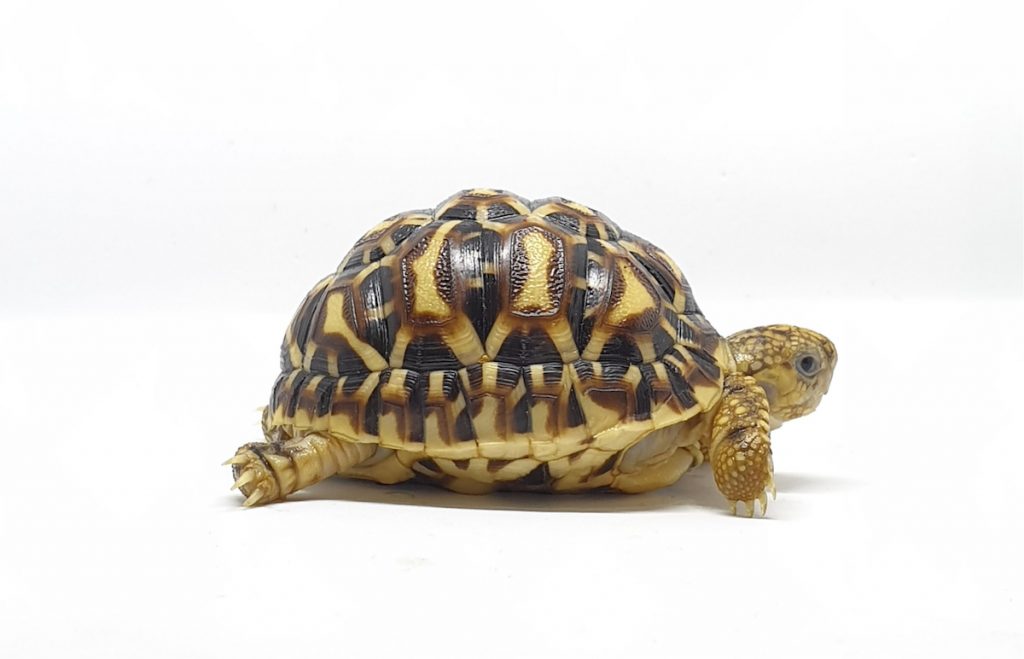 Nowadays, the pattern on the frame and the frame itself, does not mean it is made of real tortoise shell, but that is made to mimic the pattern and in most cases, does not match the color of a real tortoiseshell. We can't deny the fact that up until 1970, turtle shells were used to manufacture many items, like luxury products. The ban on trading in 1970, has helped eliminate the use of turtle shells.
Previous to the ban, a real tortoise shell was being used in making eyeglasses frames.
The eyeglass industry loves the tortoise pattern for their most unique and exquisite selections, though more accessible not so exclusive products are using the tortoise shell pattern.
This is a much-loved color and appreciated by many, from younger generations to the more aged generations as it is a show of class, richness, and style.
Now the tortoise/turtle shell glasses are made by many brands, including the more commonly known ones like Senza, Belvie, La.Eyeworks, Ray-Ban, Anson Benson, Wolfgang Katzer, all of them high quality, of different shapes to match any face shape both for men and women.
See the Adidas AOR002O glasses below as a great example of modern design blended with Tortoise shell color/pattern.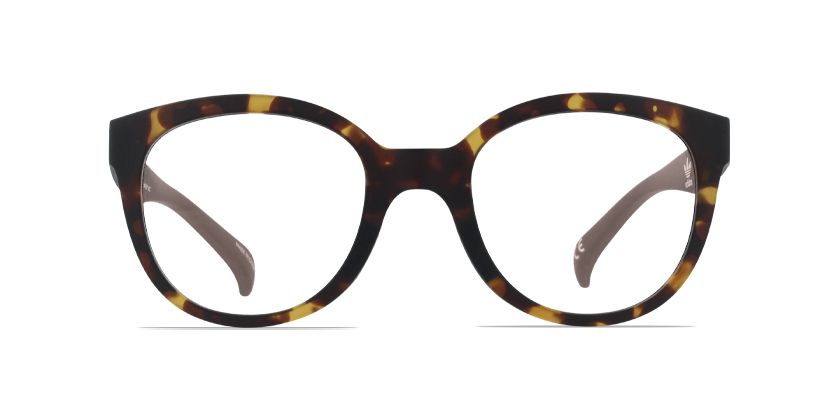 Many others such as the fashionable GLITCH GLH1008, the Calvin Klein CK7960SP, Anson Benson BF1037F, Belvie Axel and Below the Fringe BF1087F.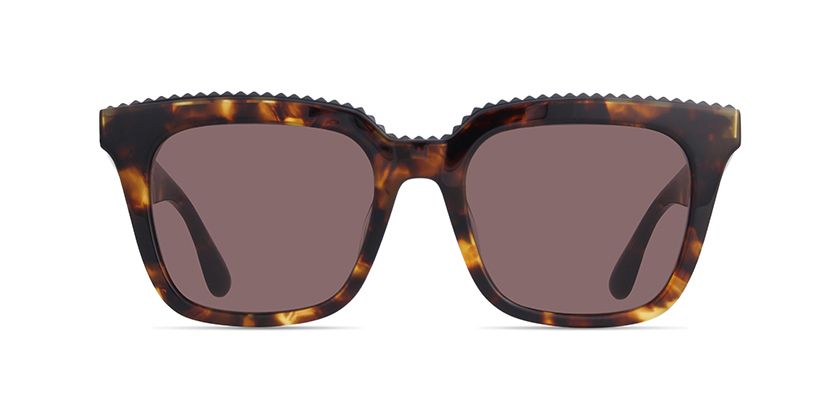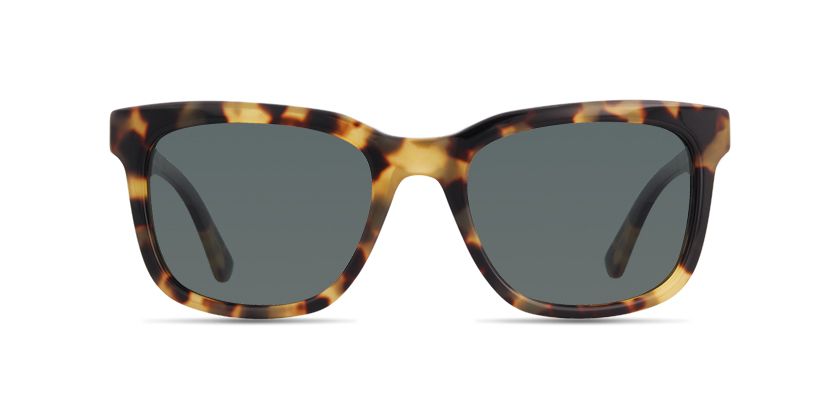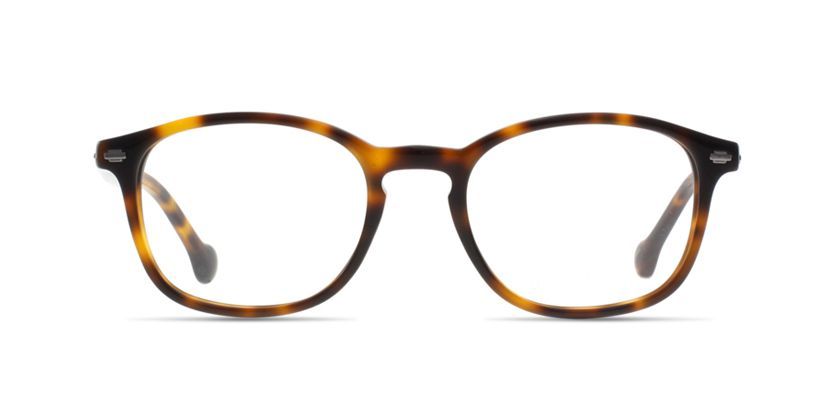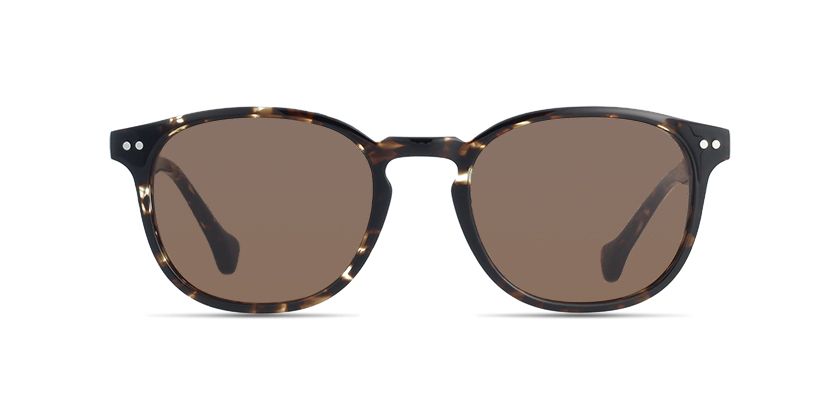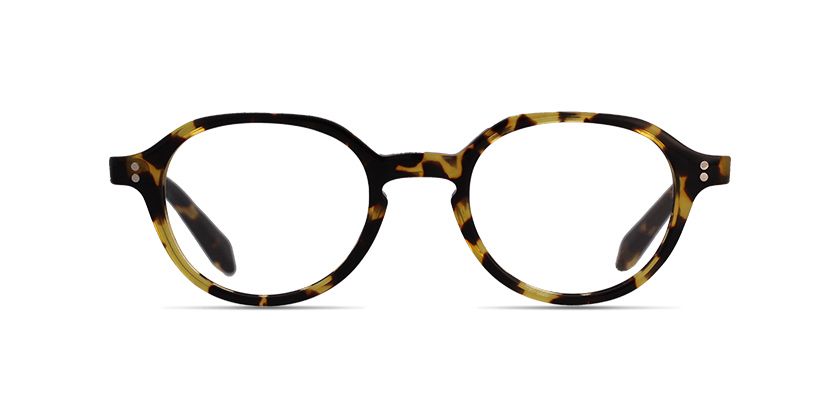 All this doesn't have to be expensive, as there are many accessible glasses at pocket-friendly prices with this exquisite tortoise shell design.
You can easily find so many different tortoise shell patterned glasses, whether they are a pair of sunglasses, prescription sunglasses, prescription eyeglasses. From vintage-inspired frames to more modern ones, they all come with an amazing and distinctive pattern.
Believe it or not, tortoise shell eyeglasses, sunglasses for women or sunglasses for men, all of them are easy to find nowadays when you're looking for glasses online. Men tortoise shell sunglasses are not something unusual and they look fantastic.
Best place for eyeglasses and sunglasses
So we've covered a little about what the tortoise shell glasses are, but we haven't talked much about the great options and prices available.
Whether you're looking for tortoise sunglasses or eyeglasses or not necessarily for the fashionable tortoiseshell frames, you can still find a pair of glasses to your liking offered by Glasses Gallery.
With a selection of 5000 different frames available online. you can surely find a pair of eyeglasses of sunglasses to your liking without having to necessarily be paying hundreds of dollars for eyeglasses.
Sure, there are still some luxury glasses available, but even brands like Lindberg and Schnuchel have a better price than other retail stores or online eyeglass websites.
The Glasses Gallery collection includes various designs, both classical and modern in various colors, including tortoise shell. As we are also specialists in making prescription lenses, the lenses offered by Glasses Gallery come with a number of free coatings, such as anti scratches and impact coating for reduced damage to the lenses.
We have several of the frames offered with free lenses, to be able to experience progressive lenses offered by Glasses Gallery.
With a rich variety of glasses and quality lenses, Glasses Gallery is the obvious choice for best glasses, whether you need with prescription lenses or not, plus amazing prices for all available glasses.
Visit our website Glasses Gallery and check our quality glasses and take advantage of the many offers we have.
We truly offer luxury at everyday prices for everyone all the time.