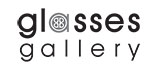 Vacation Packing: The Perfect Sunglasses for 7 Destination Cities
There's nothing like slipping on the perfect pair of sunglasses to kick off the start of your epic vacation.
Whether you're picking up new resort wear for your island getaway or beefing up your snow and surf gear to tackle your bucket list, you can't forget about protecting your eyes while you're in adventure mode.
So let's start packing your virtual suitcase with sunglasses fit for travel hot spots such as:
If envy-inspiring Instagram selfies are what you're after, look no further than the Hawaiian splendor of Kauai for your backdrop.
From stunning seaside cliffs and out-of-this-world waterfalls to the hiking trails of the Waimea Canyon, you'll never want to take off your shades and sit indoors again.
Every pair of Maui Jim sunglasses embraces the Hawaiian outdoors and enhances the natural colors of the islands. You'll have crisp vision to see every detail of the beaches, volcanoes, and lush vegetation sans disruptive glare.
This capital city combines the old world charm of a classic European city with the laid-back vibe of a quaint small town.
A walkable seaside retreat with winding streets and squares to chat with locals, you'll find an assortment of artisan shops, galleries, and museums as you make your way along the many restaurants and bars during your stay.
As one of Europe's sunniest cities, you'll want a cool pair of shades on hand that show off your classic yet modern style since eating and drinking alfresco is the norm.
Nothing beats the understated, sleek styling of traditional Ray-Ban sunglasses, but if you're looking for a more contemporary edge, sunglasses by Oliver Peoples should appeal to your aesthetic too.
Adventure enthusiasts will take advantage of Anchorage's nearly all day sunlight during summer to jam-pack their vacation schedule with loads of outdoor activities in the Last Frontier.
If you're short on time you'll have to prioritize between hiking five nearby national parks, fishing and whale watching, dog sledding, walking on glaciers, and so much more.
Sunglasses from Oakley are always a safe bet for on-the-go adventurists, but Glasses Gallery also carries many different brands of sports glasses for men, women, and children so you can take on your next-level outdoor activities with confidence.
Unlike its neighboring destinations Taos and Santa Fe, Albuquerque is a culturally rich city that's so authentic it doesn't attract a whole lot of tourists.
Peruse the local art scene where there's over 100 art galleries and street art murals sprawled across the city.
Watch a multitude of bright colors deck the horizon when the Albuquerque International Balloon Fiesta, aka the biggest hot-air balloon festival in the world, takes over during two weekends in October.
It's pretty safe to say you'll be spending a lot of time outside this sunny southwestern locale.
This city of artists will appreciate sunglasses made by Below the Fringe as they're each shaped by hand and crafted until they're high-quality pieces of art. Persol glasses will also show off your respect for innovation and artistic design as well.
Skip metropolises like New York and London in favor of mega city in the east Shanghai.
When you're looking for tall skyscrapers, busy street corners, loads of shopping, and big city life, Shanghai ticks all your boxes and then some.
You'll need a decent amount of time to explore Shanghai as even residents don't feel like they've seen everything this megalopolis has to offer.
Work your way up from delicious street food to world-renowned restaurants for a feel of the local flavor. Ride the metro, selfie in front of the Bund, or get your zen on in the Yuyuan Garden to see what the locals see.
Sophisticated sunglasses from Modential will help your style stand out from the pack and the elevated class of Lindberg sunglasses says you're just as modern as the city you're in.
Austin isn't like other cities in Texas.
Known as the "Live Music Capital of the World," it's home to giant festivals like South by Southwest and Austin City Limits where you'll find more hipsters than cowboys prowling the streets for cultural events and new tunes.
With the recent influx of creative technology giants like Apple and Google, Austin has become a hotbed for offbeat appeal, young startups, and a foodie scene on the brink of explosion.
To keep in line with the city's motto, "Keep Austin weird," check out the avant garde shapes and designs of sunglasses from Pugnale & Nyleve and the unique aesthetics Anson Benson sunglasses bring to the table.
You'll never get bored in this beautiful capital city bursting with things to do.
Choose the urban route and book a show at the Sydney Opera House, dine in Haymarket and Chinatown, or snap shots of the impressive architecture in the Queen Victoria Building.
Opt for the scenic path and walk across the Sydney Harbour Bridge, check out the Royal Botanic Gardens, take a ferry ride, or watch the surfers catch waves on Bondi Beach.
While you could have a different pair of glasses or sunglasses for all these activities, you may want to consider adding Transitions lenses to an existing or new pair of glasses instead.
Photochromic lenses like Transitions change automatically depending on the amount of UV light present to protect your eyes in all types of lighting conditions.
The lenses will be totally clear when you're browsing art galleries and then they'll darken to a sunglasses tint when you step outside in the sun for the next activity on your vacation agenda.
Transitions cut down on the items you need to carry during sightseeing and keep you from having to stop and change your glasses when the lighting conditions alter.
Plus, you can add them to any frame you fall in love with.
Are You Ready to Start Packing?
Before you toss your old pair of sunglasses in your suitcase or travel carry-on, check out a few of our suggestions today to make sure you're bringing the right shades along for your destination.
After all, you'd never pack only one pair of shoes or worse, pack the wrong shoes for the activities you plan to do while you're away.
So match your sunglasses to your vacation to-do list and you'll always be able to take in the sights of your locale free of glare, harmful UV rays, and the eyestrain of being out-and-about all day.
You can find all the brands we mentioned today and buy your favorite sunglasses online at Glasses Gallery now. Then you'll have one less chore to cross off your list before your departure.
Where are you and your perfect sunglasses heading? We'd love to know!